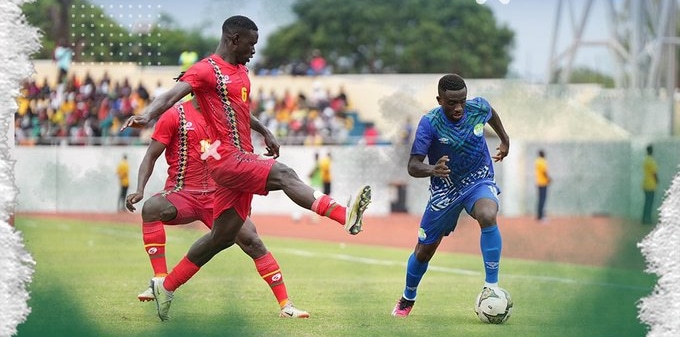 Guinea-Bissau defeated Sierra Leone 2-1 at home on Monday to cap up their most successful qualifying run for the Africa Cup of Nations (Afcon).
Teenager Franculino Dju was the star of the day as he scored the game-winning goal.
Denmark-based After 48 minutes of play in the Group A match in Bissau, Dju scored by fending off three defenders and launching the ball over custodian Mohamed Kamara and into the far corner of the goal.
After six minutes at the west African port city, Amadou Bakayoko, a player for Scottish Premiership team Dundee, headed Sierra Leone in front from a corner.
After taking a while to settle in, Guinea-Bissau equalised after 35 minutes when Fernando "Nito" Gomes powerfully headed in a free kick and left Camara with little chance.
The two qualifying spots had already been filled by Nigeria and Guinea-Bissau at the expense of Sierra Leone and Sao Tome and Principe, therefore the only thing on the line was pride.
Guinea-Bissau, also known as the Wild Dogs, is making its fourth consecutive Cup of Nations appearance after decades of having a very subpar national squad.
With the victory over Sierra Leone, they now have 13 group points, three more than in their previous best campaign. With 10 points once, and twice with 9, they both qualified.
Baciro Cande, a native of the area who has overseen all four successful campaigns, will aim to win his first championship game in the tournament taking place in the Ivory Coast from January 13 to February 11.
Before the game began, a moment of silence was held in memory of the victims of the Moroccan earthquake, which, according to the interior ministry, has taken at least 2 681 lives.