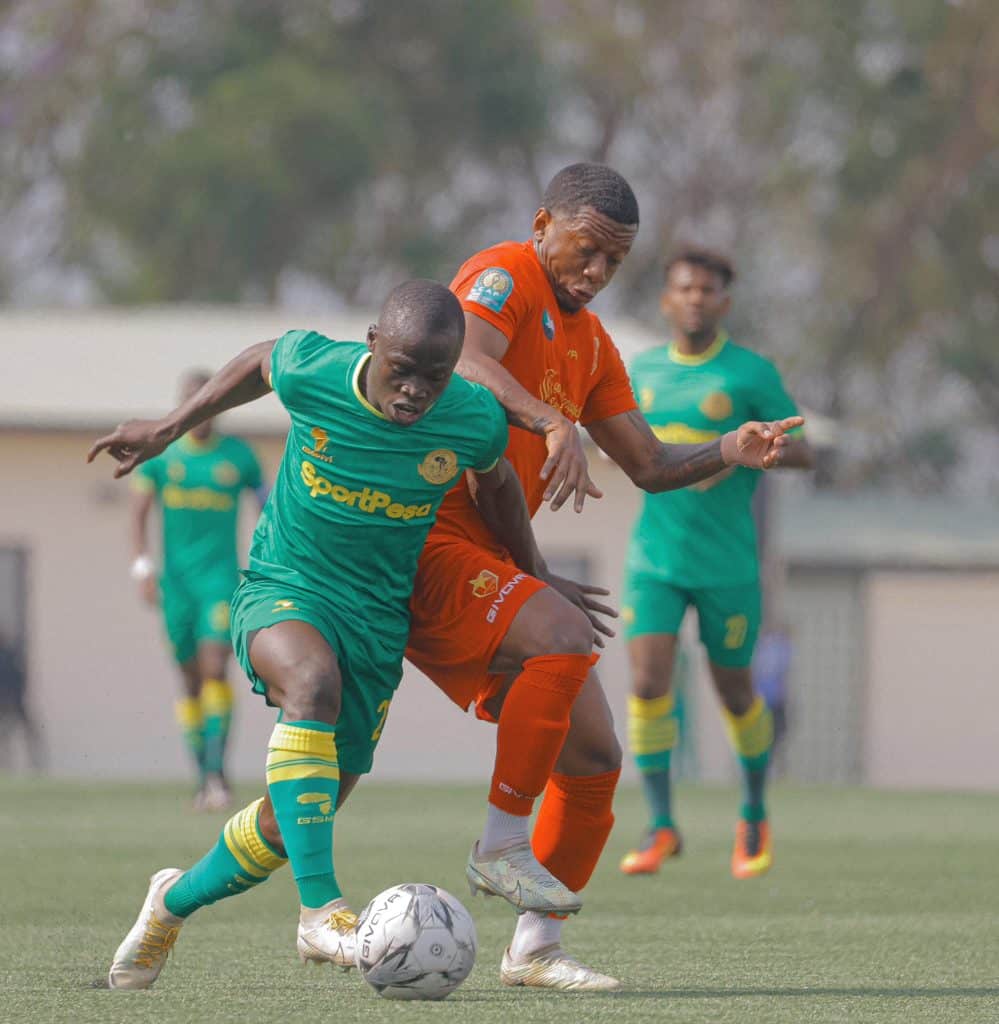 Tanzania Premier League champions Young Africans (Yanga SC) secured an encouraging 2-0 win against Al Merrikh in the second preliminary round first leg CAF Champions League fixture at Kigali Pele Stadium in Rwanda on Saturday.
Substitute Kennedy Musonda and a powerful strike by Clement Mzize enabled the Timu ya Mwananchi to take a good advantage heading into the return leg set for Tanzania. Meanwhile, before the game, the management of Yanga on Friday, September 15, donated 200 sacks of cement and 200 iron sheets to the families affected by the floods in Western and Northern provinces.
Held at World Food Programme (WFP)-Rwanda headquarters in Kicukiro, the function was attended by club officials led by President Hersi Said, head coach Miguel Gamondi, and his technical staff and players among others. At least 130 people were confirmed dead following the heavy rains that caused flooding and landslides in Western and Northern Provinces in what could be the highest disaster-induced death toll recorded in the country in the shortest period according to available records from recent years.
Over 5,000 homes, 17 roads, and 26 bridges were destroyed, and a whole hospital was lost amid torrential rains that followed an extended drought. The head of Yanga community, Heris Said, said the donation would not entirely solve the problem but would help ease it. "The relief aid shows the love of the Young African community to all vulnerable people, irrespective of their family and culture," said Hersi, adding: "A friend in need is a friend indeed, Rwanda and Rwandans are good friends to us so we want to show the love to the people. It is part of our culture, the charity to help the vulnerable people."
The last season's CAF Confederation Cup finalists seem to have learned lessons on what they ought to do this season for them to earn a spot to play in the group stages after suffering an early exit at the same stage of the competition last season.