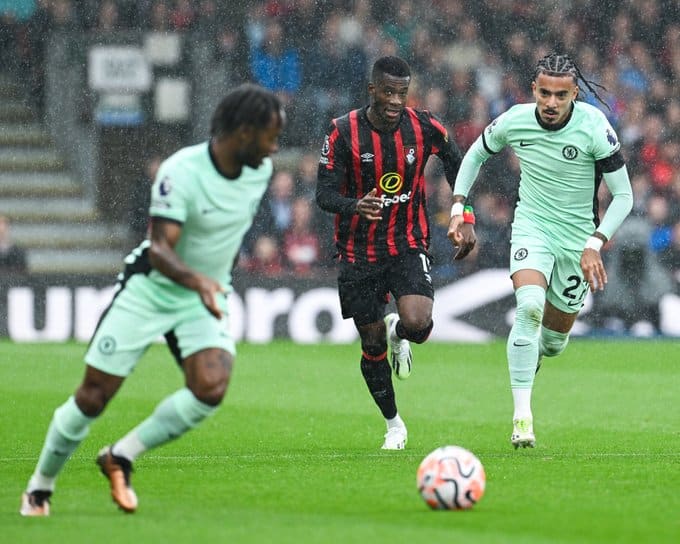 Chelsea's dreadful start to the Premier League season showed no signs of improving as they were forced to settle for a depressing 0-0 draw against Bournemouth on Sunday.
In five league games this season, Mauricio Pochettino's team had only one victory, and at the Vitality Stadium, they were booed off for playing without any kind of cutting edge.
The Blues have failed to score in their past two games and have only managed five league goals this year.
As Pochettino realises the scope of the challenge he faces at Stamford Bridge, they are mired in 14th position, closer to the relegation zone than the top four.
To fix the wreckage Thomas Tuchel, Graham Potter, and Frank Lampard left behind during their stints as Chelsea managers during the disastrous campaign of last season, the former Tottenham and Paris Saint-Germain manager was brought in but things seems not to be on the right track.
However, despite Chelsea's £350 million spending binge on fresh acquisitions, Pochettino has so far failed to have an impact.
A spate of untimely injuries hasn't helped, but Pochettino is left with an inexperienced team that lacks the composure to win matches as a result of Chelsea's desire to buy primarily younger players.
Pochettino's goal for this season was to compete for a spot in the Champions League, but after this lacklustre performance against winless Bournemouth, that ambition already seems unduly optimistic.
Although it is too soon to claim Pochettino is in danger of losing his job, he is aware that Potter was fired by co-owner Todd Boehly after less than seven months in charge.