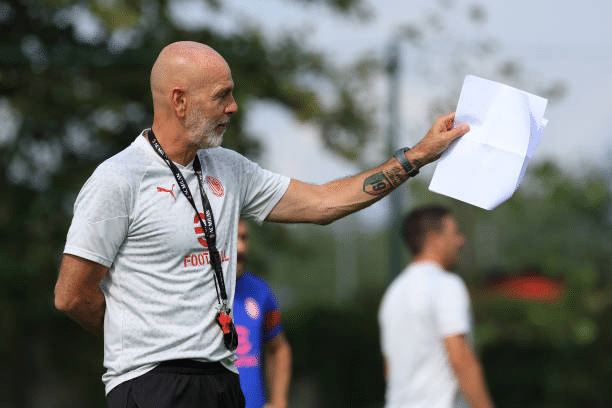 When they play Newcastle United in their opening group match of the Champions League on Tuesday, AC Milan will try to put Saturday's humbling 5-1 derby loss to Inter Milan behind them.
The fact that they can now move on from that defeat in a different competition makes manager Stefano Pioli happy.

"It hasn't been easy, we had a great deal of expectation surrounding the derby, there was a lot of positivity and confidence, and it went how it went, badly," Pioli told reporters on Monday.
"It was a huge disappointment but we have the Champions League now, thankfully, because it's the only way we can actually try and switch our focus."


Milan lost to Inter in the semifinals of the Champions League last year, and with their league loss on Saturday, they have already dropped all five local derby contests this year.
"I'm in debt to the fans because last season when we played really badly they always got behind us," the manager said.
"I also owe them something because I've become the Milan coach who has lost the most derby games in a calendar year, but we will do everything in our power to make sure this season can still be a very positive campaign."
After joining Newcastle in July, Sandro Tonali will be welcomed back to the San Siro by Pioli and his colleagues.
"I think it will be very emotional to come up against Sandro Tonali, I'll give him a big hug.
"Sandro was an important player during our time together, we won trophies together," Pioli said.
"It will be very emotional for him to come back to the San Siro, and we wish him all the best, but from matchday two onwards."
In Group F of the Champions League, Milan will play Paris St-Germain and Borussia Dortmund in addition to Newcastle.