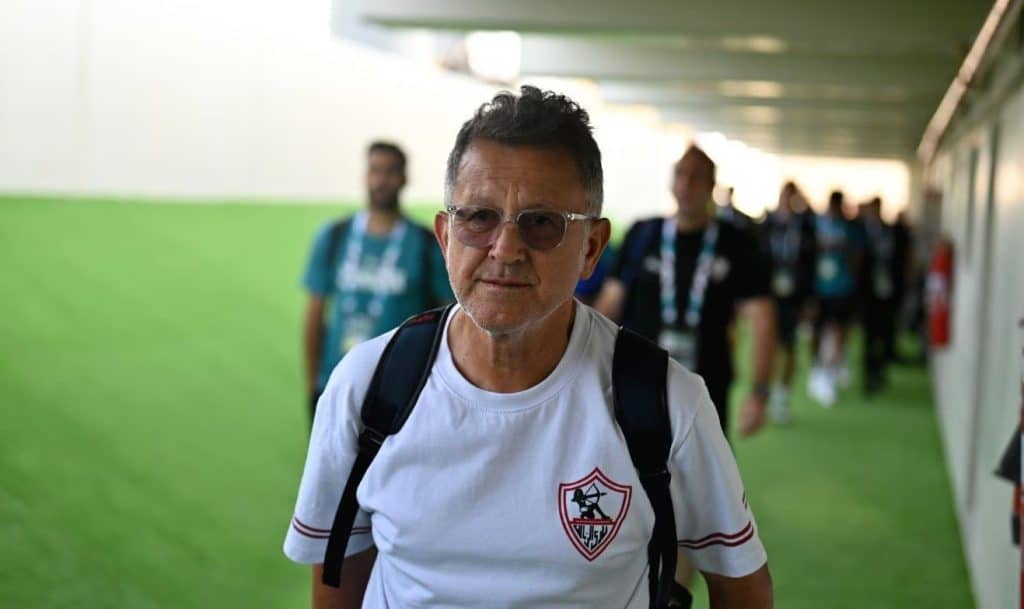 Zamalek manager Juan Carlos Osorio criticized his players' outside field conduct after their 0-2 loss to Arta Solar in the CAF Confederation Cup on Saturday.
The Colombian manager who took over the White Knights in April this year spoke to Marca in an interview and said he is proud of his work so far.
However, he is not a great fan of Egyptian players conduct as they sleep less and smoke a lot adding that he is opened to coaching a ntional team again after Mexico.
Read more : Salah was ready to join Al-Ittihad – Premier League star says
"My players don't drink, but they stay up late and are always on social media", Osorio told the Spanish publication.
" They smoke a lot, so they don't get enough sleep and rest for training. That's why, for me, it has been a big challenge to train here.
"I am happy with Zamalek, one of the greatest clubs in Africa. We took the team in 9th position in the league, and we finished third.
"I am open for other Middle East opportunities, and above all a National Team that gives me the 'chance' of going to a new World Cup."
Juan Carlos Osorio and his players will host Arta Solar on September 29 for the reverse leg of their CAF Confederation Cup second preliminary round but will face Pyramids (September 21) and Al Mokawloon (September 26) in the Egyptian Premier League before.