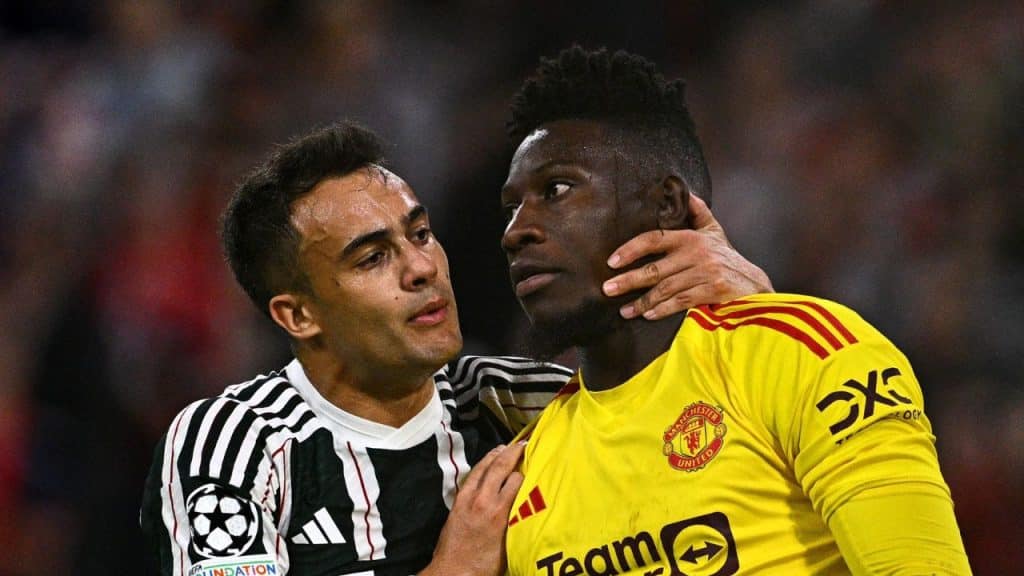 Manchester United goalkeeper Andre Onana said he is the responsible for the team's 3-4 defeat against Bayern Munich on Wednesday nigh at Allianz Arena.
The 27-year old was not in the best evening of his career against the German side.
Onana whose mistake allowed Leroy Sane to scored the opener for Bayern Munich admitted he let down the team.
"It's difficult. I think in the beginning we were good but after my mistake, we lost control of the game… I'm the one who let the team down", Onana said after the game.
Read more : Rio Ferdinand slams Onana for his howler vs Bayern Munich
"I have a lot to prove, because to be honest my start in Man United is not so good, it is not how it want [it to be].
"To be honest I have to look back at what happened. Mistakes are part of life. I'm happy with the team. We worked hard today. I have to assume responsibility – we lost because of me. It's time to accept it, we are big men."
Reacting to the apology, Rio Ferdinand who aimed brutal swipe at him first, gave him his flowers .
"I respect that", he said on CBS Sports.
"I've lost games and made mistakes and refused to speak to the media at times. That showed good character and showed he's made of the right stuff."