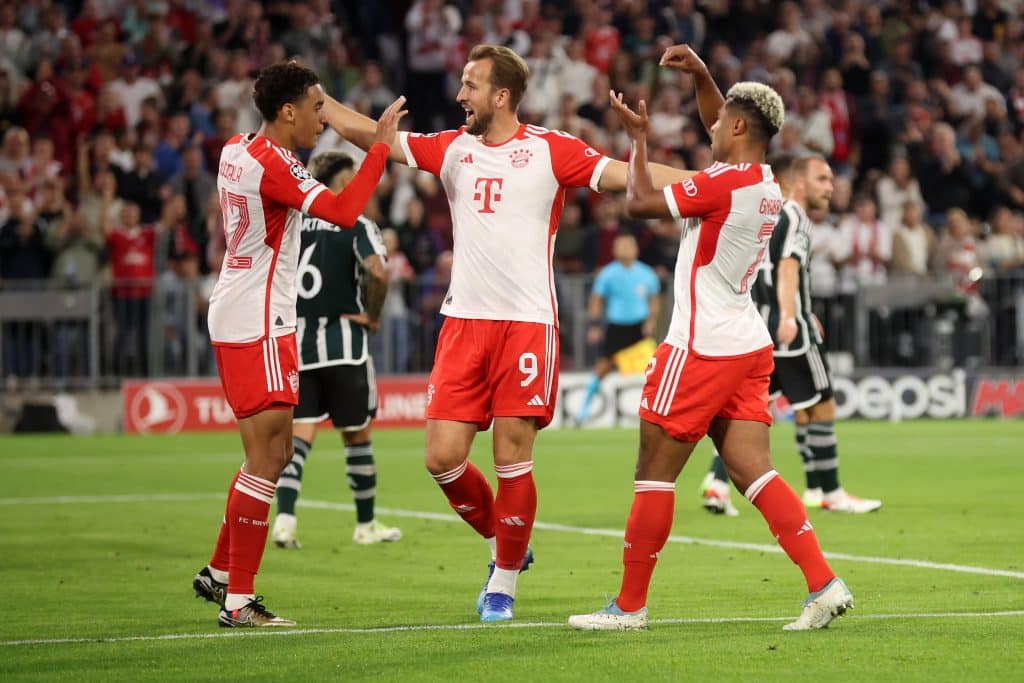 Harry Kane scored from the spot to ensure Bayern Munich defeated a struggling Manchester United 4-3 on Wednesday Group A game of the Champions League.
Despite some shoddy defending at times, Bayern appeared in control the whole game and won with a seven-goal avalanche, three of which came in the closing few seconds.
Leroy Sane and Serge Gnabry's goals in the 28th and 32nd minutes placed the hosts comfortably in control.
Rasmus Hojlund's deflected shot in the 49th minute gave injury-plagued United, who have now dropped their previous three games, a chance to respond.
Four minutes later, a Harry Kane penalty following a handball by Christian Eriksen restored Bayern's two-goal lead before the game was concluded with a flurry of late goals.
In the 88th minute, Casemiro scored from close range, but Bayern's replacement Mathys Tel scored again in stoppage time. Casemiro then headed in another goal for United in the game's last play.
For the first time since December 1978, United has now given up three goals or more in three straight games after losing 3-1 to both Brighton & Hove Albion and Arsenal.
However, the visitors had a promising start, with Eriksen coming agonisingly close in the fourth minute as Sven Ulreich of Bayern Munich stopped his attempt.

Andre Onana, a custodian for United, made an error in judgement as he attempted to stop Sane's harmless shot, allowing it to slide past him and into the goal.
With Thomas Tuchel's one-match suspension from last season still in effect and his assistant Zsolt Loew sitting on the sidelines, Bayern scored again, this time through Jamal Musiala's excellent solo run.
After a fast United passing move, Hojlund's deflected shot four minutes later gave them some optimism, but Bayern promptly put an end to it with Kane's penalty in the 53rd.
After falling to the ground in the 88th minute, Casemiro first hooked the ball in from close range before heading their third goal in stoppage time, just seconds after Bayern replacement Tel had fired the ball into the roof of the net.
The hosts, who are currently unbeaten in their past 28 home games during the Champions League group stage, also hit the woodwork in the second half through Sane and Thomas Mueller.