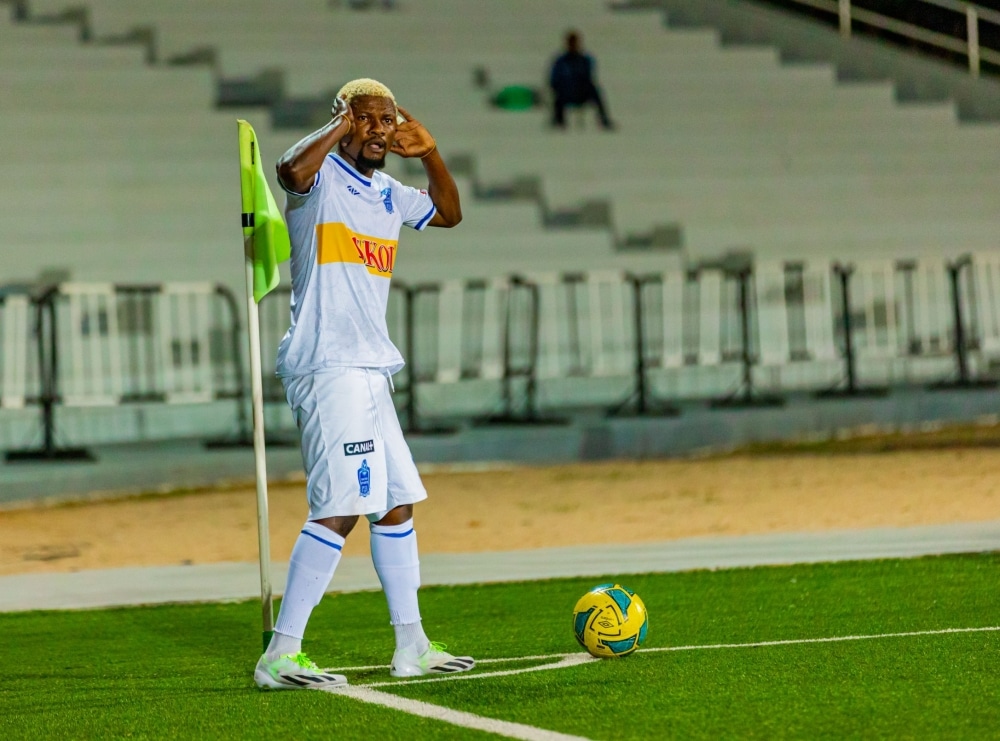 A late Ezzeddin El Maremi header denied Rayon Sports victory on Sunday, September 24, as both sides played out a 1-1 draw in Sunday's CAF Confederation Cup second-round first leg at Kigali Pele Stadium.
The game was delayed for 17 minutes after Al Hilal Benghazi claimed that Rayon Sports exceeded the number of supporters accredited to watch the encounter. Some fans had to leave the stadium and only 25 were allowed to follow the match as earlier agreed.
Though the game was played in Kigali, it was technically the home ground for Al Hilal Benghazi but it didn't stop Rayon Rayon Sports from starting the game as the dominant despite failing to play without their own fans. The teams got off to a nervy start in the crunch encounter which looked balanced at both ends.
Read Also: Rayon Sports will advance to group stages – Yamen Zalfani
Away side Rayon Sports started exerting their influence in the game with some quality displays. They had the first chance in the 10th minute through Heritier Luvumbu who was set up by Kalisa Rashid, but his delivery went off target to the relief of goalkeeper Khalid Almsmari. Rayon goalkeeper Adolphe Hakizimana hobbled off early in the match after picking up an injury in the 16th minute to make way for Hategikimana Bonheur who also had an impressive evening between to posts.
Hakizimana faced his first litmus test in the 20th minute as Al Hilal launched an attack through Kelvin Eze, the shot-stopper curtailed the danger and was able to push his men forward. But the Blues' incessant pressure paid dividends in the 54th minute as Musa Esenu's strike hit the hand of Bashir El Karami. The referee whistled for a penalty for handball and Heritier Luvumbu stepped up to send the goalkeeper the wrong way to give Rayon a 1-0 lead in the 54th minute.
Against the run of play, Ezzeddin El Maremi netted the equalizer for Al Hilal Benghazi as he headed home a cross from the right wing to level the scores in the 84th minute. The final six minutes of the game saw both teams defending gallantly so as not to concede again as the game ended 1-1.
Al Hilal Benghazi will stay in Kigali for about a week as they wait for the return leg encounter which will take place at Kigali Pele Stadium on September 30, this time with fans.