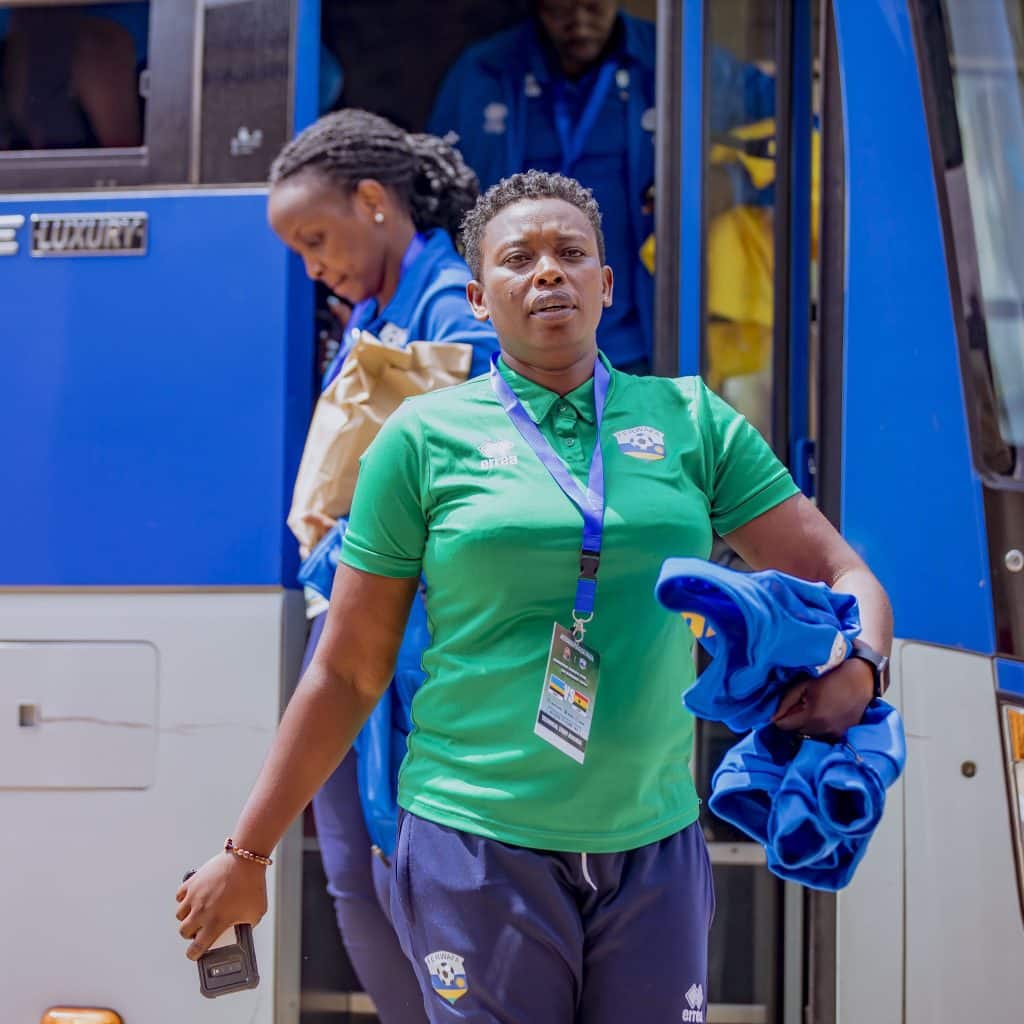 Rwanda's women's football team head coach, Grace Nyinawumuntu, has been suspended by Rwanda's football federation (FERWAFA) after making controversial comments about Ghana's national women's team.
Nyinawumuntu claimed that the Ghanaian players seemed "like men," attributing her team's 7-0 loss to intimidation during an African Cup of Nations (AFCON) qualifier last Wednesday in Kigali. "They have girls who we think have male hormones. They are girls who are like men," she said, adding: "Our team was scared… when they got to the pitch, they conceded because they were scared."
FERWAFA issued a statement on Twitter, announcing Nyinawumuntu's suspension "until further notice" citing her "inappropriate choice of diction" following the match. The federation emphasised that her remarks violated football rules and Rwandan values.
"The remarks made by the coach of the national women about the players of the Ghana national women's team are in violation of the rules and values of football in Rwanda," read part of the statement from FERWAFA, adding: "We remind members of Ferwafa to desist from behaviour and remarks that are not aligned with the truth, have no factual basis and are not professional."
This is not the first time Nyinawumuntu has faced controversy. In 2017, she was suspended as head coach of AS Kigali Women due to allegations of sexual harassment made by players. She subsequently won a wrongful dismissal case against the club, receiving damages of $47,000.
Nyinawumuntu, a former player turned coach, took charge of the national women's football team in June of this year. In the match, Ghana's Black Queens secured a convincing 7-0 victory over Rwanda in the first leg of the 2024 Women's Africa Cup of Nations qualifier (WAFCON) at Kigali Pele Stadium. The Black Queens dominated the game, with goals from players including Doris Boaduwaa, Evelyn Badu, Priscilla Adubea, and others.
The return fixture is scheduled for the Accra Sports Stadium on Tuesday, September 26.