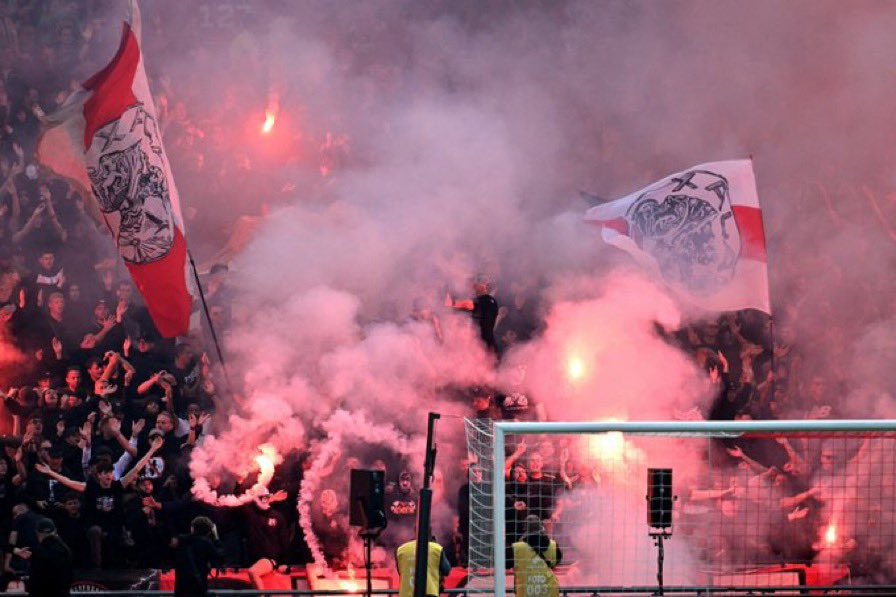 The Dutch Football Association (KNVB) announced on Monday that the postponed game between Ajax Amsterdam and Feyenoord will be resumed without spectators on Wednesday.
On Sunday, fans hurled flares onto the field during Ajax's home Eredivisie game against Feyenoord, while mounted police fired tear gas to disperse rioting spectators outside the stadium.
The game was first suspended in the 56th minute with Ajax down 3-0 in the second half before being called off. Now the game will continue behind closed doors for the remaining minutes.
Ajax expressed dissatisfaction with the KNVB's choice, citing scheduling issues and added that they were thinking about taking legal action.
"The competition and Dutch Cup program is being adjusted for four clubs by the KNVB to play the remainder of a suspended match," the club said in a statement.
"Not only the clubs but also the supporters suffer the consequences of this."
The KNVB defended their decision in their own statement.
"The basic principle is that the competition must be as fair as possible and that a match should therefore preferably be decided on the field. The match must then be resumed as quickly as possible."
Ajax and FC Volendam's Eredivisie match, which was initially planned for Wednesday, has been postponed.
Ajax is currently 14th out of 18 teams in the league after a terrible start to the year with only one victory.
Last year, they came in third, and for the first time in 13 years, they were unable to advance to the Champions League.