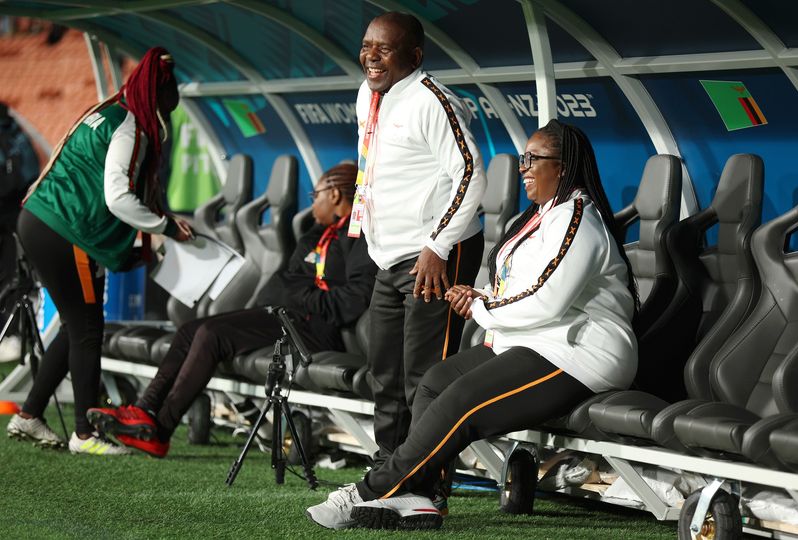 Zambia women's team head coach Bruce Mwape has hinted at making changes to his starting lineup for the second of the two series friendly match against the Atlas Lionesses of Morocco on Tuesday.
The Copper Queens beat the hosts 2-0 in the first match at Pere Jego stadium in Casablanca on Friday thanks to a brace by skipper Barbra Banda. Mwape wants to give a chance to a number of locally-based players who will play at the 2023 COSAFA Women's Championship next month.
"I think we can start with five or six new players and later introduce the others, especially the ones who will play COSAFA so that we give them a chance to express themselves and see where we need to improve," Mwape said in an interview with FAZ Media.
Read Also: Babra Banda with a brace as Zambia defeats Morocco
The gaffer earlier confirmed that only locally based players will be part of the squad that will compete at the regional showpiece that will take place between 4-15 October in Johannesburg, South Africa. "Tomorrow's (Tuesday's) game I think we intend to make a few changes so that everyone is given a chance so that people can see and the technical bench can assess players individually. As we go to COSAFA we need to have a good number of players because the foreign-based players will not be part of the COSAFA Women's Championship," added Mwape.
"The COSAFA Championship will be taken very seriously because like I earlier said, we are preparing for the Olympic qualifiers and the WAFCON so we will take them seriously. We will only have about three days to see the new players who will be included so we will prepare them adequately so that we defend the COSAFA when we get to South Africa."
For the regional competition, Zambia is placed in Group B, alongside Angola, Mozambique, and Comoros. Zambia and Angola will again cross paths in the CAF Women's Africa Cup of Nations Morocco 2024 qualifiers where they will face off in the second and final round.