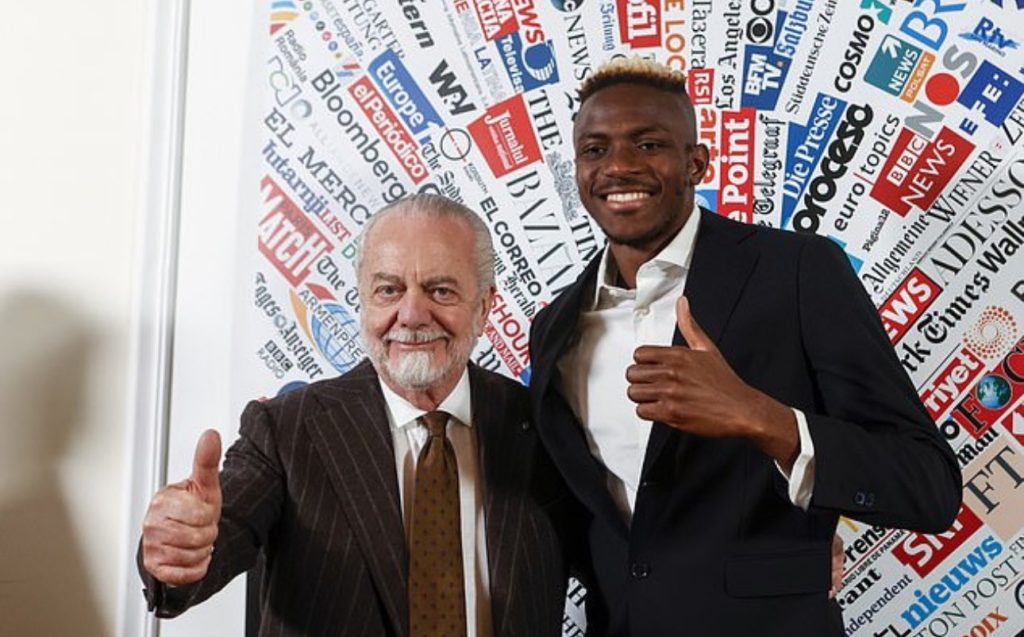 In response to the issue surrounding Super Eagles striker Victor Osimhen, which has caused unrest at the club over the past few days, Napoli president Aurelio de Laurentiis met with the club's social media team.
Today, La Stampa (via CalcioNapoli24) reported on the 24-year-old's predicament and gave an update on the footage that the Partenopei social media team had posted on TIkTok.
De Laurentiis intervened to defuse the situation, and he met with the Partenopei social media staff yesterday.
The social media crew was invited to stay for the time being at the meeting, which was held in a room at the Britanique hotel. The club's social media manager apologised for the error.
Osimhen reportedly asked the SMM for an apology on Wednesday, and in the two teams' Serie A game against Udinese, he even scored a goal for the club.
However, it appears that De Laurentiis is attempting to diffuse the situation after his agent Roberto Calenda threatened legal action.