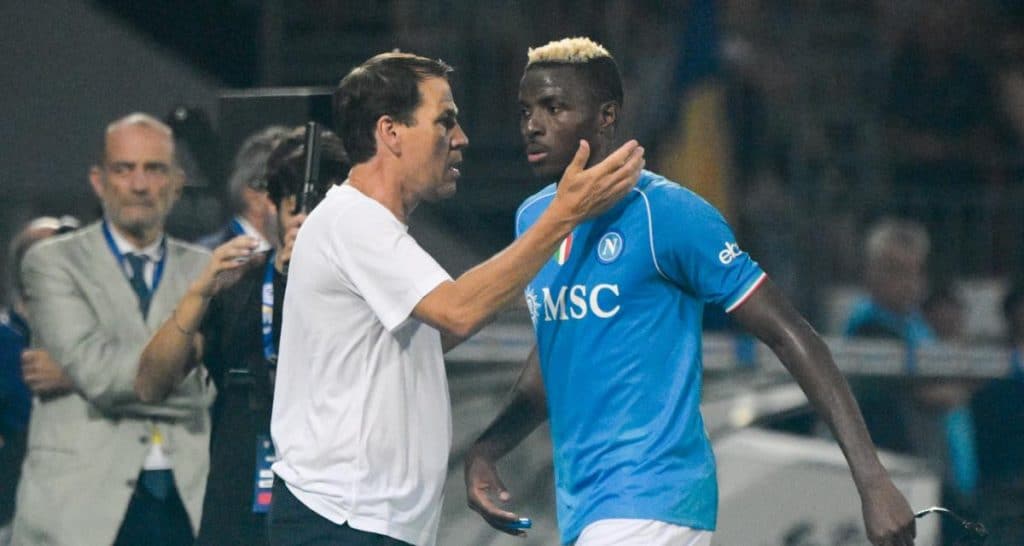 Napoli head coach Rudi Garcia said Victor Osimhen's reactions after being mocked by the club's TikTok account with a shameful video of him asking for a penalty are legitimate.
The 24-year old did not great some of his teammates when he arrived for the Partenopei's home game against Udinese on Wednesday evening (4-1).
After scoring the second goal, Osimhen also celebrated alone and did not share his joy with a teammate.
The Nigerian seems to be isolated in the team now and has deleted almost all of his photos and videos with a Napoli shirt on Instagram.
Read more : It was more painful than cancer – Sebastien Haller on losing league title to Bayern
Speaking on his case, Napoli manager Rudi Garcia said he understands his reaction but stressed that the club did not want to hurt him with that video.
"Over the last two days there was a bit of trouble with some clumsy behaviour," the French gaffer told DAZN after the game.
"Nobody wanted to be hurtful, not the TikTok with the video of Victor, nor Victor by taking his photographs down on social media.
"Nobody intended to hurt anyone, these are instinctive reactions and are understandable.
"It is his social media account, he can do what he wants with it. All I can say is that he loves this jersey and will give everything for Napoli this season as well."