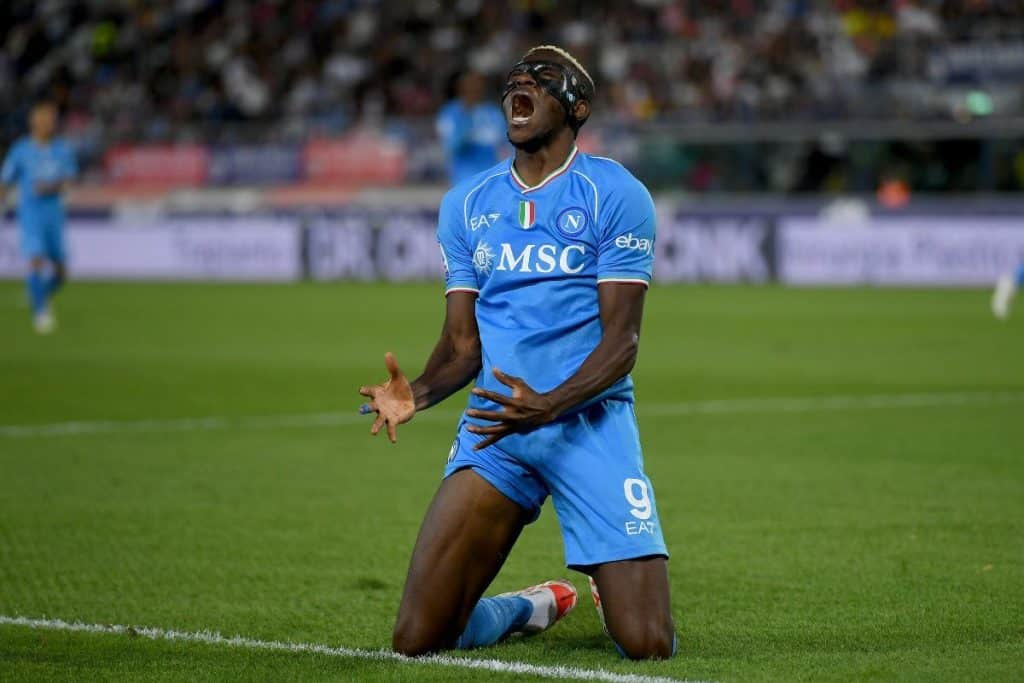 Napoli said on Thursday that they never meant for their striker Victor Osimhen to be offended by their mocking social media posts, but the Serie A champions refrained from issuing an official apology to the Nigerian international.
The footage of Osimhen missing a penalty in the 0-0 draw against Bologna on Sunday that the Italian team released on TikTok with a high pitched voice and later removed.
Roberto Calenda, Osimhen's agent, later issued a legal warning, and the 24-year-old footballer deleted all pictures of himself wearing a Napoli jersey from his social media sites.
"To avoid any potential exploitation of the matter, Napoli would like to explicitly state that the club never intended to offend or make fun of Victor Osimhen, who is an asset to the club," read a statement on the team's official website.
"Over the course of the summer Napoli rejected all offers to sign the striker – firm proof of the club's appreciation of him.
"On social media, and TikTok particularly, expressive language is used in a light-hearted and playful manner. In this case involving Victor there was no intention of mockery or derision.
"If Victor was in any way offended, this was not at all in the club's intentions."
Osimhen, who led Serie A in scoring last season with 26 goals, assisted Napoli in ending their 33-year league title drought.
In spite of the argument, he participated and scored in Napoli's 4-1 league victory over Udinese on Wednesday, bringing his season total to four goals in seven contests.
Champions Fifth-placed in the league, Napoli will play Lecce on Saturday before welcoming Real Madrid to the Stadio Olimpico.