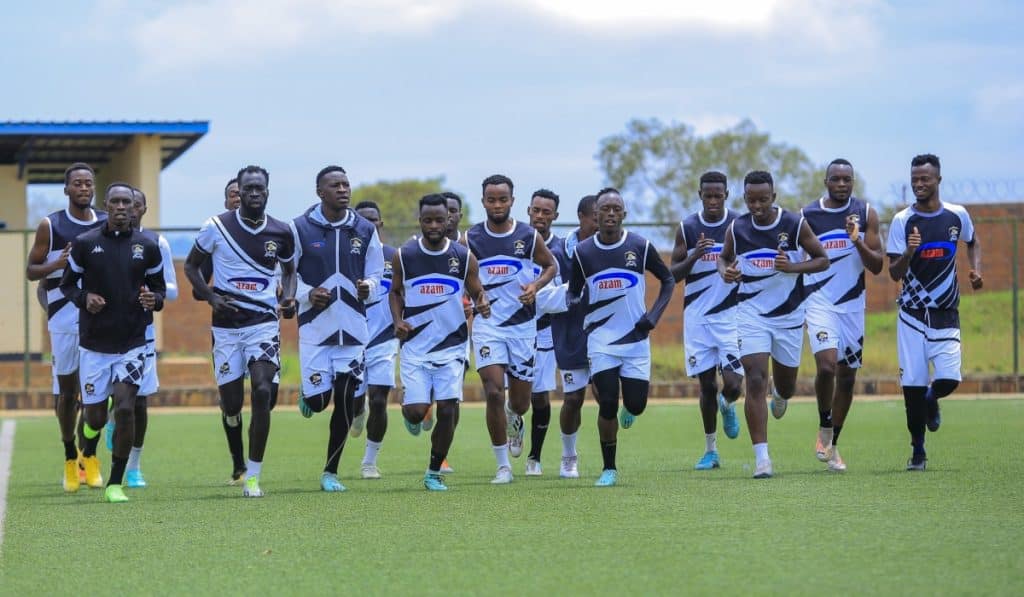 APR FC head coach Thierry Froger has challenged his players to end the dominance of North African clubs when they take on Egyptian side Pyramids FC on Friday, September 29, in Cairo.
The match is scheduled to kick off at 5 p.m. Rwandan time. It will decide which team proceeds to the next round, in a quest to reach the group stages of the CAF Champions League. APR's hopes of making it to the group stage were dealt a major blow after recording a goalless draw with Egyptian side Pyramids FC during the competition's second-round first leg held at Kigali Pelé Stadium on September 17.
APR has a poor record against North African teams which have often beaten it in continental competitions. Out of the last 10 meetings with northern African clubs, APR only won twice.
Read Also: Gitego's late strike earns Marines comeback draw against APR FC
"APR's target is the group stages. It's going to be hard and difficult but we are ready to wrestle the game away from home," said Froger, adding: "We have assembled a team which has a mixture of experience and youth, something which is crucial in the campaign."
APR's best campaign in Africa's premier club competition was during the 2004 season when they reached the third round under the stewardship of the late Jean Marie Ntagwabira. Since then, APR FC, who are regarded as the country's most successful club, faltered in the continent's elite competition.
APR has a poor record against North African teams. The Rwandan club has never reached the group stage ever since they made their debut in one of Africa's biggest club competitions in 1997.