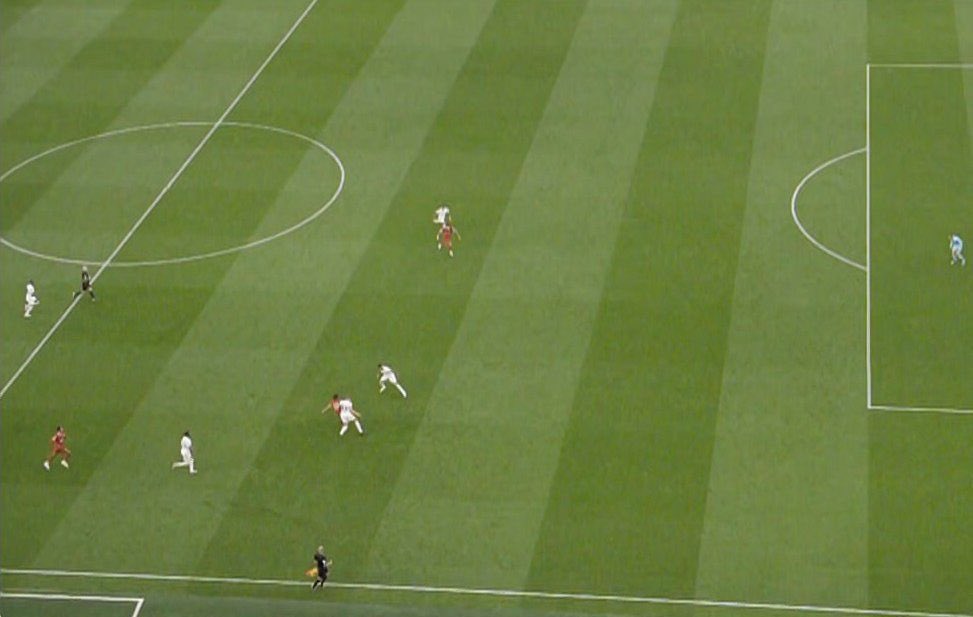 PGMOL has acknowledged that there was "significant human error" in the mistaken disallowance of Luis Diaz's goal for Liverpool against Tottenham.
With Liverpool down a man and the score tied at 0-0, the on-pitch officials called Diaz's first-half goal as offside. After a brief review with no lines visible on the replays, VAR did not overturn the call.
However, after the game, which Tottenham won 2-1, the refereeing organization PGMOL said the decision was a "clear and obvious factual error" and that a thorough investigation will be done.
PGMOL acknowledged a serious human error that occurred during the first half of Tottenham Hotspur vs. Liverpool in a statement that was issued immediately after the game's conclusion.
"The goal by Luis Diaz was disallowed for offside by the on-field team of match officials. This was a clear and obvious factual error and should have resulted in the goal being awarded through VAR intervention. However, the VAR failed to intervene.
"PGMOL will immediately be contacting Liverpool at the conclusion of the fixture to acknowledge the error."
Curtis Jones and Diogo Jota's dismissals left Liverpool's manager Jurgen Klopp's team playing with just nine men, and he blasted the officials' "unfair" and "crazy" choices.
"That is not offside when you see it," Klopp told Sky Sports when asked about Diaz's disallowed goal.
"The ball is between Mo [Salah]'s legs, they drew the line wrong and didn't judge the moment when Mo passed the ball right."
When questioned about PGMOL's admission of the inaccuracy at his news conference, Klopp added: "Who does that help? In the Man Utd game, we experienced such circumstance. Did it earn Wolves any points?
"We won't get points for it. We all thought that when VAR came in it would make things easier.
"The decision was made really quick for that decision. It changed the momentum of the game."
The dismissal of Curtis Jones, a midfielder, angered the Liverpool manager as well.
"Curtis steps on the ball and goes over," declared Klopp. It wasn't a poor tackle. In slow motion, it seems different. He steps on the ball at full speed and runs over it. That is unfortunate.