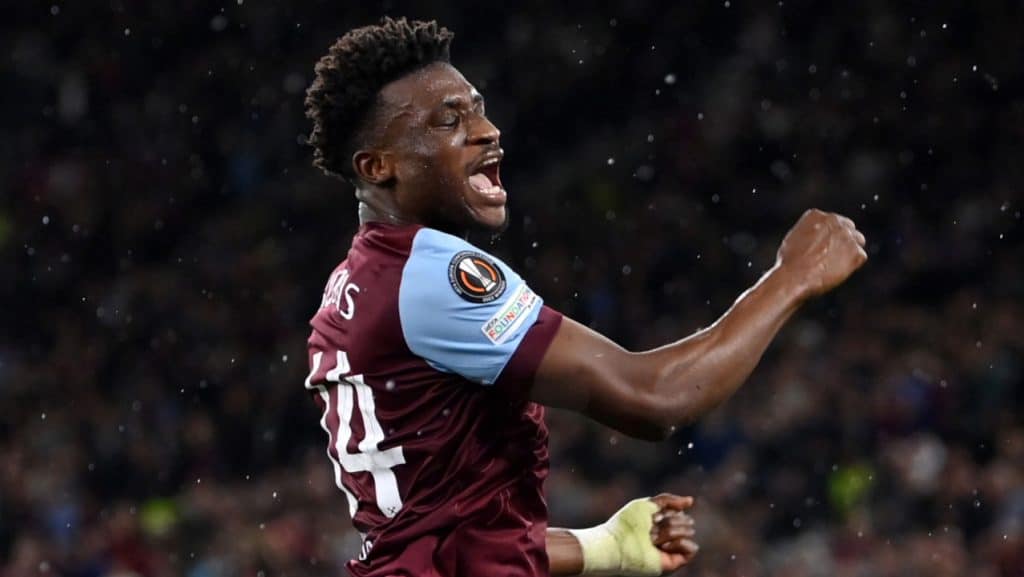 West Ham assistant coach Billy McKinlay lauded Mohamed Kudus for his interesting debuts with Hammers and believes the Ghanaian midfielder will mark an era in the club.
The 23-year old joined West Ham this summer fron Ajax Amsterdam and has really settled in very well with the Hammers.
Kudus is having an encouraging first weeks in England and have already scored a goal in 6 appearances across all competitions.
The Right to Dream Academy graduate once again showed his class and dribbling skills in West Ham's 2-0 win over Sheffield United.
Read more : Victor Osimhen finally breaks silence over TikTok videos
Speaking after the game, Hammers' assistant coach Billy McKinlay was full of praises talking about the Black Stars.
"Mohammed Kudus has settled in at the Club really well and we can see there is a talented footballer there who cares about his football and wants to come in and contribute", he told West Ham's website.
"I think we maybe just have to be mindful of the fact it is a really tough league, the Premier League and it's really difficult to come in and set it alight.
"We have to be patient with him. But we certainly think he's going to be a good player for us.
"I think we maybe just have to be mindful of the fact it is a really tough league, the Premier League, and it's really difficult to come in and set it alight."