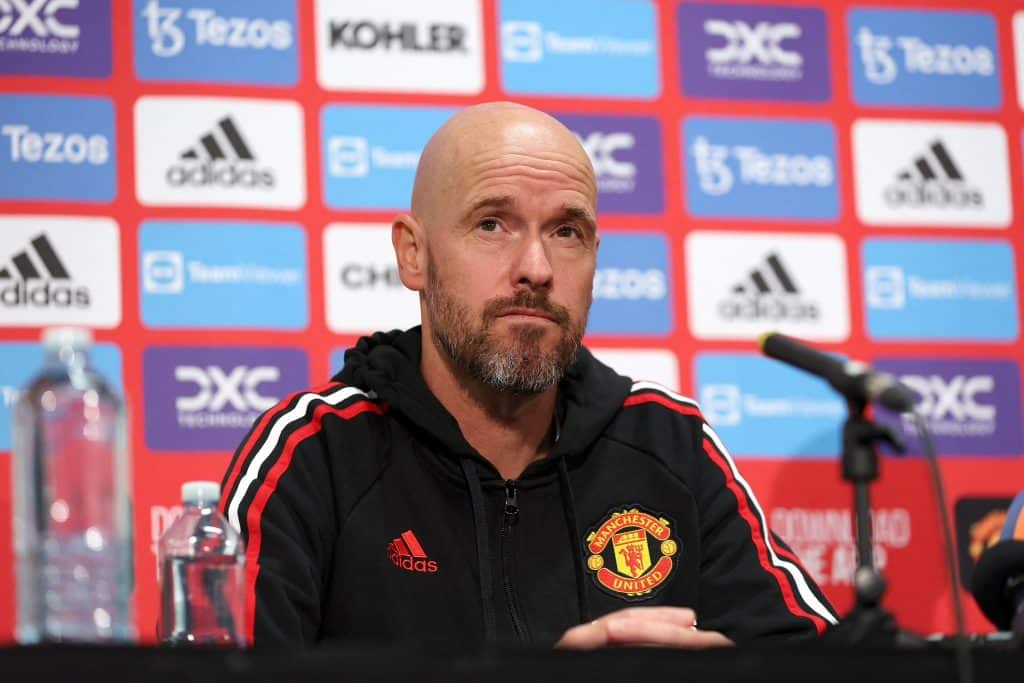 According to manager Erik ten Hag on Monday, winger Antony of Manchester United could play against Galatasaray on Tuesday in the Champions League.
The 23-year-old hasn't played for United since the first week of September and was dropped from Brazil's team for two World Cup qualifying games due to police inquiries into assault charges made by his ex-girlfriend Gabriela Cavallin.
A wrongdoing has not been found in Antony.
The Premier League team declared Antony would begin working out last week. The Brazilian's leave of absence had been approved earlier by the club.
"Antony will be in consideration. Yesterday was his first time back in team training.
"We have final training and then we make a decision," Ten Hag told reporters ahead of Tuesday's home game against Turkish champions Galatasaray.
"He will be in consideration, yes… He co-operated fully and it's come out that he's not charged."
It was also revealed by Ten-Hag that Lisandro Martinez of Argentina would require surgery for a foot ailment.
The United defender has been sidelined for a significant amount of time after reinjuring himself in April.
United lost 1-0 to Crystal Palace on Saturday, dropping them to 10th in the Premier League rankings as they enter their match against Galatasaray.
As a result of their fourth league loss of the year, they are off to their poorest start in the top division since 1989–1990.
Despite United's recent struggles, Ten Hag said his team was "moving forward", adding: "You have to make adjustments. We don't have a full-back on the left side. There are shortages in our game.
"A lot of positives, but at the end of the day it is about results and we didn't get it."
After losing 4-3 to Bayern Munich in their inaugural encounter last month, United is currently last in Group A of the Champions League, but Raphael Varane, a defender, claimed they had what it took to win the competition.
"You need to be efficient to win trophies. We have the quality in the squad to win competitions. We have to move forward and improve," Varane told reporters.
"The competition is difficult, you have to take care of every detail but we have a team of quality, of good mentality.
"We have to make some improvements, it was not the start to the season we expected but I still believe we have the quality to compete with the best teams in the world."