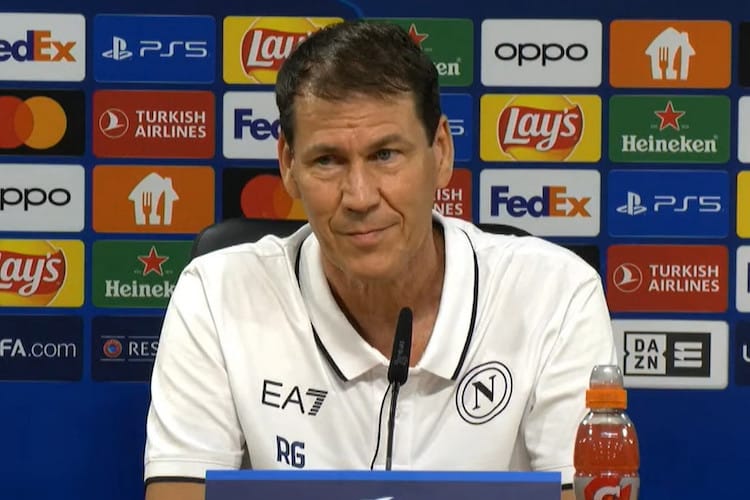 Napoli head coach Rudi Garcia said his players will have to play 120% in order to expect a positive result against Real Madrid on their second UEFA Champions league game this season on Tuesday night (7pm).
After the TikTok videos controversy, Napoli and Osimhen who are now on a good track are back to Champions league football.
The Partenopei defeated Braga in their first game 2-1 and currently lead Group C standings ahead of Real Madrid, second-placed.
And Rudi Garcia aims to claim all three points on Tuesday at home even though the game is going to be a tough one for his men.
Read more : Beckham trying to bring Modric with Messi at Inter Miami
"Real Madrid needs no introduction, we know that their level is world class and we are willing to give our 120% to demonstrate our value", the French manager said in nis pre-match press conference.
"It has been good for them to sign Bellingham after Benzema's departure, to take a player like him who is different though.
"We know he's strong but they were also good at picking up a player like Joselu. They are a complete team.
"Vini Jr. is a champion, despite his young age, he's determined to always do best. We have to watch out for him, but not only him."