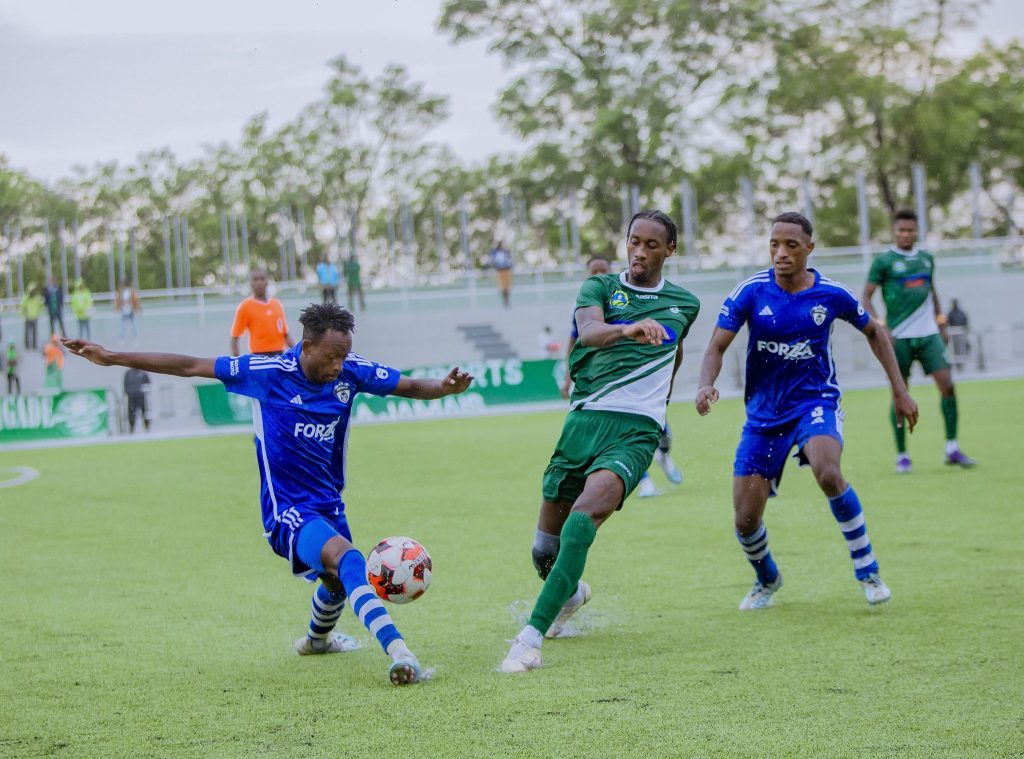 Kiyovu Sports defeated Gorilla FC in a Rwanda Premier League game at Kigali Pele Stadium on Monday.
On a rainy afternoon, the week five game saw Gorilla missing a penalty in the 48th minute through striker Johnson Adeaga while Kiyovu coach Petros Koukouras was sent off for indecent behavior.
The game started brightly as both sides made incursions into the other vital area. Kiyovu, with the likes of skipper Olivier Niyonzima and Mosengwo Tansele were solid and took control of the game. Gorilla who defended gallantly were punished by Djuma Nezeyimana as the Green Baggies went into the break with a 1-0 lead.
Gorilla started the second half in full force and earned a penalty in the 48th minute following an infringement in the penalty box. Johnson Adeaga stepped up but saw his kick saved by Kiyovu goalkeeper Nzeyirwanda Djihad.
Gorilla are yet to get a win this season having drawn four games and lost one. Kiyovu have drawn two, lost one, and won two.