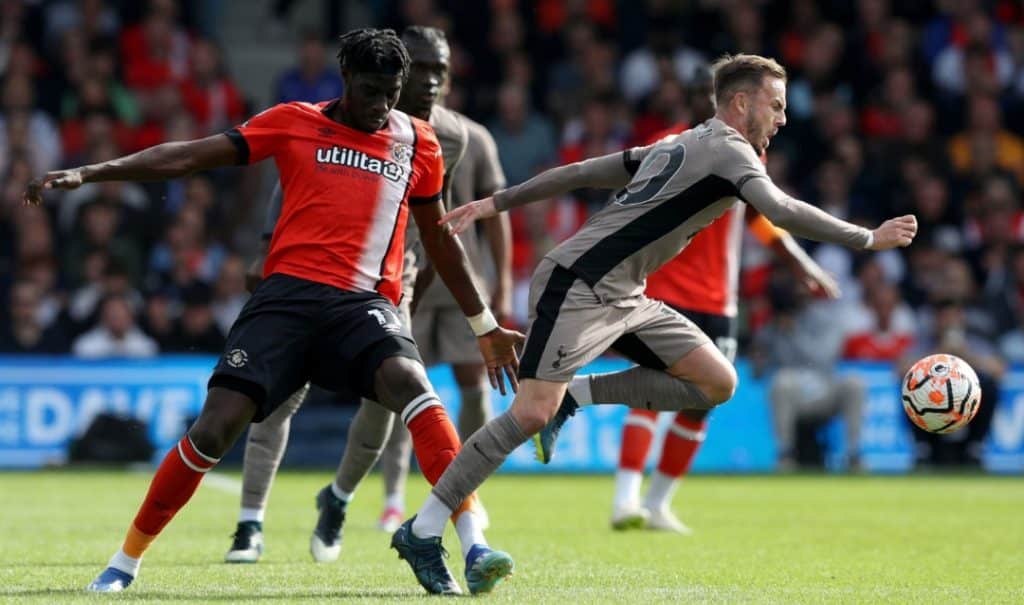 Elijah Adebayo, a forward with Nigerian roots, played for Luton Town on Saturday when they lost 1-0 to Tottenham Hotspur with 10 men in a Premier League Matchday 8 game.
The forward, who was born in Nigeria, had played in eight games this year. Additionally, it was a game he won't recall for a while because he missed a sitter in the 49th minute that would have given Luton Town the lead.
After Yves Bissouma was dismissed after collecting a second yellow card four minutes into the first half's extra time, Spurs were down to 10 players.
However, Spurs seized the lead in the 52nd minute when Micky Van de Ven was substituted off and James Maddison provided the assist.
Spurs are unbeaten after eight games and move atop the league standings with 20 points for the first time since August 2022.