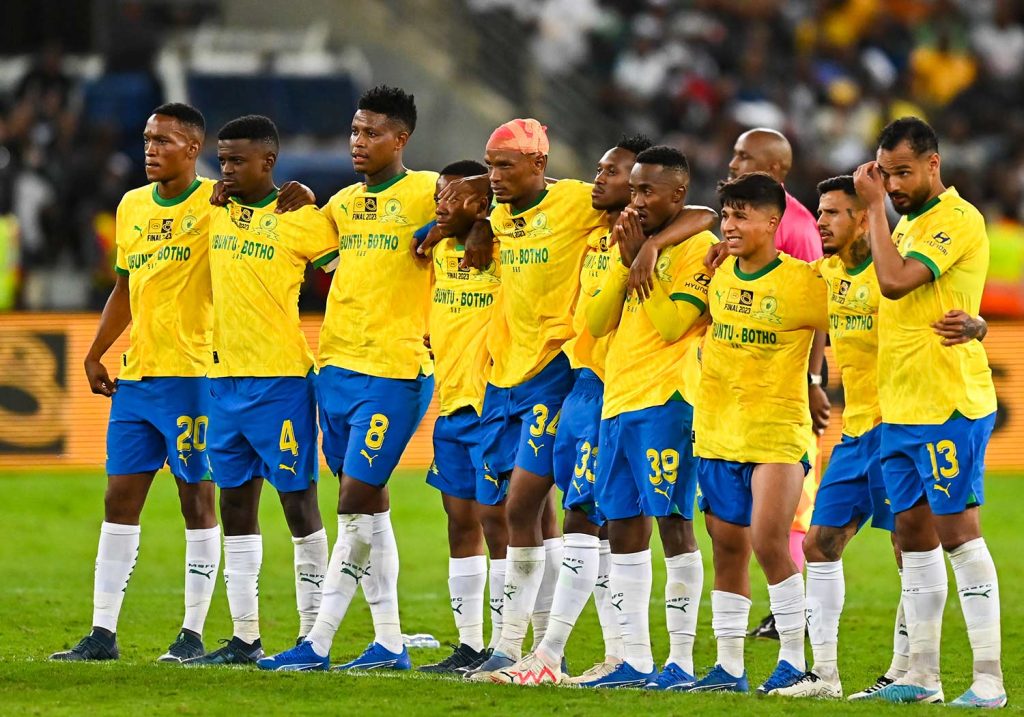 Mamelodi Sundowns coach Rhulani Mokwena has praised the performance of his troops despite losing 3-1 on penalties to Orlando Pirates in the MTN8 final at a sold-out Moses Mabhida Stadium on Saturday, following a 0-0 two-hour match of highly competitive football.
Despite the penalty shootout disappointment, Mokwena took pride in the effort displayed by his charges by saying: "Congratulations to Pirates on being crowned champions; it is only fitting that we extend our congratulations. We are also immensely proud of our players and the dedication and talent they exhibited throughout the game. We had numerous opportunities to secure victory and I must say, I am exceptionally proud of their performance," adding: "While we had the chance to win it within the regulation 90 minutes, regrettably, we could not. In times of defeat, the coaches must take responsibility and I am the first to raise my hand and accept any blame."
Bafana Ba Style were without the in-form Lucas Ribeiro Costa, who failed to recover from injury ahead of the massive clash but Mokwena chose to focus on the positives.
Read Also: MTN8: Riveiro praises Orlando Pirates after downing Sundowns
"It is a pity, but we gave it our all. The medical team worked tirelessly to get him back to fitness, but he was not able to make it. We are determined to concentrate on the positives and the positive aspect is that this team gave their best effort. We will bounce back; it is a difficult one to digest, but we always find a way to recover. We extend our apologies to our supporters and the Yellow Nation family. There are still many trophies to compete for and plenty of games ahead, and we will surely bounce back," he said.
In Costa's absence, Neo Maema was given a place in the attack alongside Peter Shalulile and Themba Zwane and Coach Mokwena insists he was impressed by his performance.