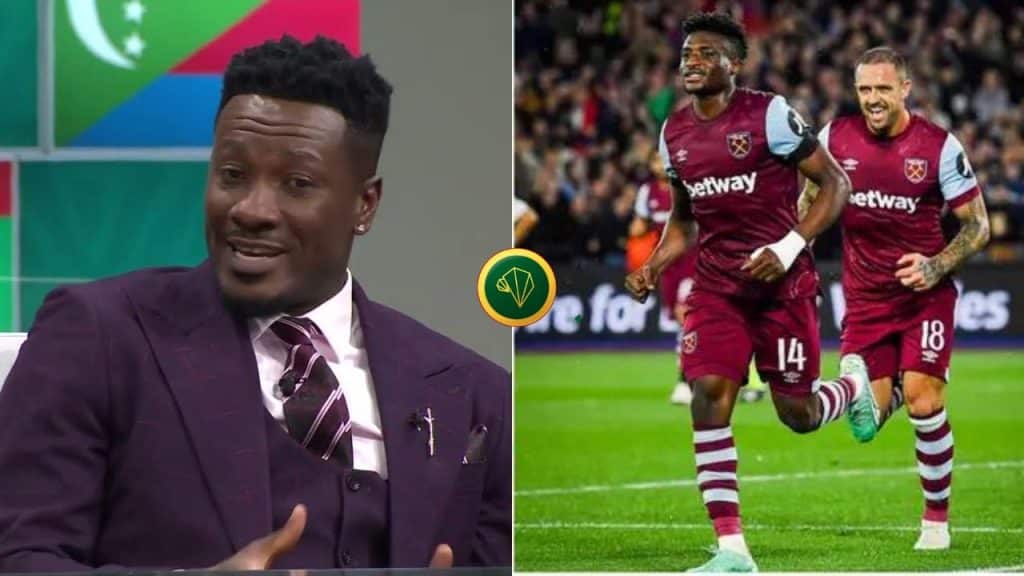 Ghana Black Stars legend Asamoh Gyan has given one reason why Mohammed Kudus' substitute status at West Ham does not worry him at all unlike other fellow Ghanaians.
After the 22-year old midfielder scored his first Premier League over the week-end in a 2-2 draw against Newcastle, many fans have called out David Moyes to hand him a starting role.
However, Asamoah Gyan says that will be too much pressure on Kudus' shoulders to be a starter few months after his arrival in London.
The all-time Ghana top scorer (51 goals) gave his own example when he joined Sunderland to sustain his idea.
Rea more : Mohammed Kudus reacts after socring maiden Premier League goal
"The coach is managing him very well. I think the coach is convinced if he wants to start him in a premier league game," he wrote on X.
"I had the same situation when I moved to Sunderland. Fans didn't understand why a record signing player should be coming on as a sub and kept proving himself.
"Steve Bruce made me understand that he didn't want to put to much pressure on me and that the right moment will come. It came and I took it.
"I have seen some big changes in Kudus play. He is beginning to understand how to move into spaces to receive the ball and releasing the ball at the right time. If he continues like this consistently, he will be a world class player", he added.