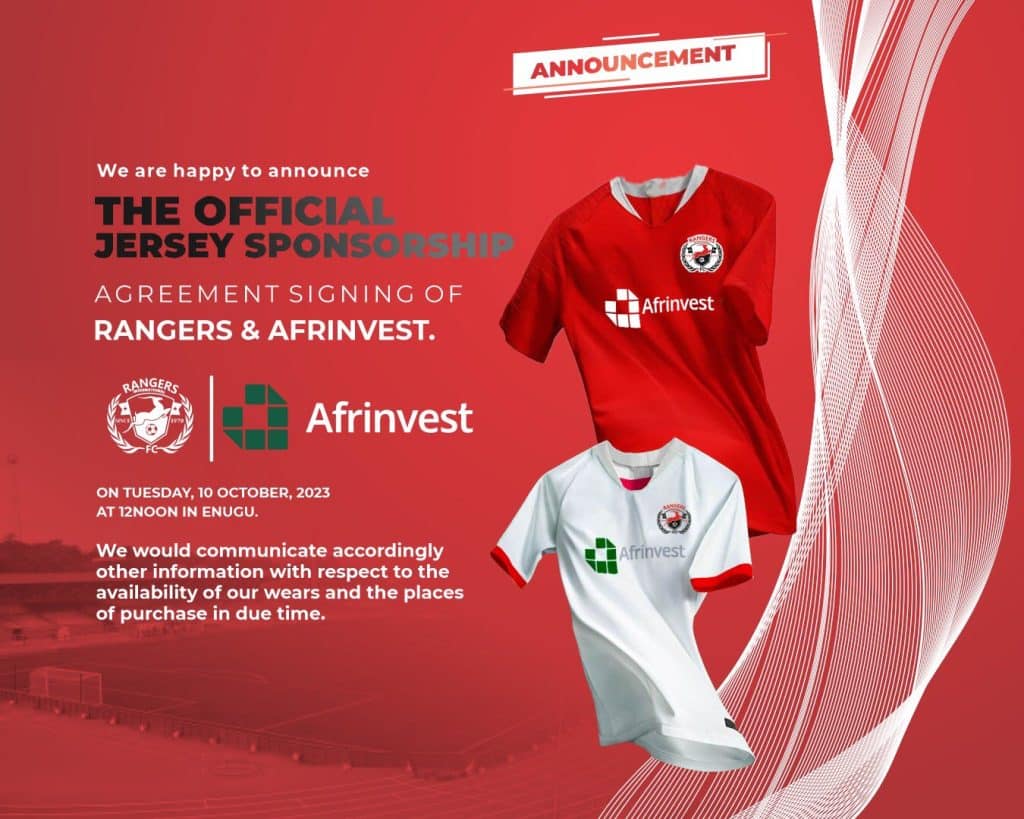 Rangers International, a seven-time Nigeria Premier Football League NPFL winner, and Afrinvest Limited have agreed to a shirt sponsorship deal worth N50 million annually.
If the current initial season is completed, the agreement features a clause that allows it to be renewed for the next two football seasons, making it a total of three consecutive seasons.
The state's Commissioner for Youths and Sports, Lloyd Ekweremadu, said in a statement following the presentation of the shirt sponsor that Afrinvest has challenged the state government with the sponsorship to do more for sports in general as well as for Rangers specifically.
With the partnership, Ekweremadu expressed confidence that Rangers would soon reach unparalleled heights; "while the trophies and accolades would be coming," he added.
"I thank Afrinvest for giving us the leverage to stand out as the best and get more fan base, more national and international outlook and exposure as well as lots more," he said.
The General Manager of Rangers, Amobi Ezeaku, thanked Afrinvest and the state government for believing in the club and investing in it for the club to make the difference.
"Rangers will press on with its vision and mission to dominate the World through Africa by this visionary investment of Afrinvest," he concludes. 
The signing was witnessed by Nigeria Football Federation (NFF) and Nigerian Professional Football League (NPFL) officials as well as ex-national and ex-Rangers players, which included: Christian Chukwu, Emmanuel Okala and Davidson Owumi among others.