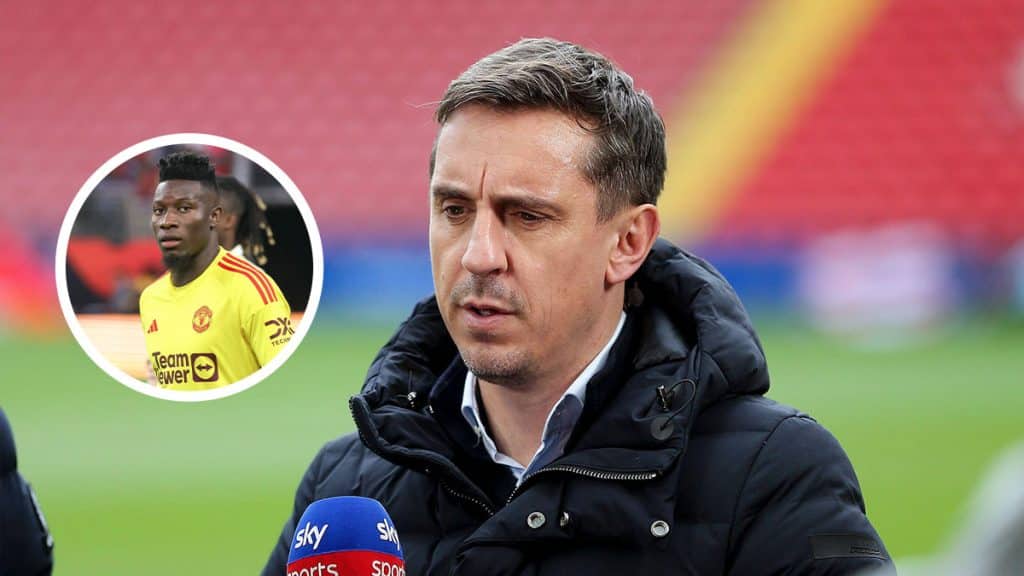 Manchester United legend Gary Neville says Andre Onana's poor performances may prevent the Red Devils from qualifying for next's season Champions league.
The Cameroonian goalkeeper has been struggling since arriving from Inter Milan this summer.
Onana who was a wall with the Nerazzurri is just a strainer with the Red Devils having conceded already 19 goals in 11 appearances with Man United saving only 3 clean sheets.
And his performances are concerning as Neville said he could cost Man United Champions League qualification at the end of the season.
Read more : Onana considering not playing 2023 AFCON with Cameroon
"I don't think Manchester United will finish in the top five this season," he said on the Gary Neville Podcast.
"I think they are way off it.
"And I'm surprised because seven or eight weeks ago, I had them third, But honestly from what I see at the moment, I don't think the goalkeeper is settled in, I think he should have saved the one (against Brentford) yesterday so that is a problem.
"If your goalkeeper is not settled in and there is a bit of instability around that, it does create a big problem. I've had that at United. So United, not for me.
"Chelsea, I think are probably nearer to it if they can go on a run because they have got some really good young talented players. Their age is a lot better than United's squad".