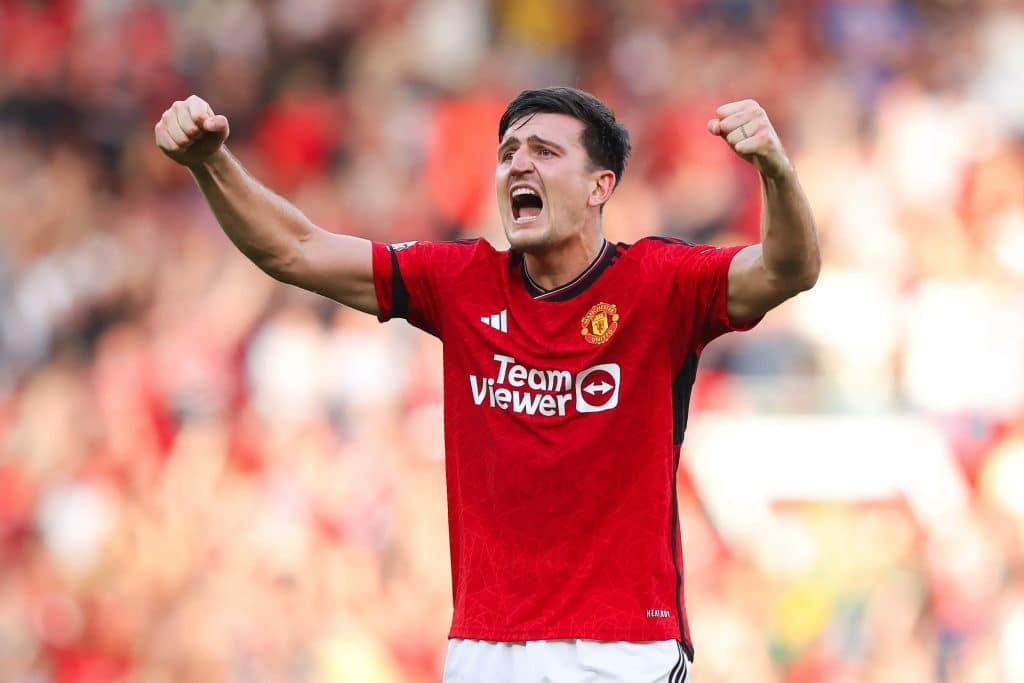 Harry Maguire admits he cannot keep just playing once a month for Manchester United but remains confident of winning back his place.
It has been a bumpy ride since the 30-year-old starred in England's run to the Euro 2020 final, with the defender falling down the pecking order at Old Trafford and then losing the captaincy. A widely-discussed summer move to West Ham did not materialise and settled Maguire remained at a club where he is trying to get his career back on track with next summer's Euros looming large.
Gareth Southgate has been a staunch supporter of the centre-back throughout his ups and downs but admitted to concerns over his level of involvement, which the ex-United skipper is determined to improve. "I have belief in my ability and what I have done in my career as every player should," Maguire said, adding: "Every player who is on the bench should believe they should be starting, otherwise they wouldn't be playing at a high level. I am no different.
"Listen, it's been tough. I want to play games. I want to feel important to the club and I want to feel important to the rest of the team. At the moment I haven't been playing anywhere near as much as I'd like. It's the bottom line of it. I've just got to make sure I am ready to take the opportunities when they come along."
Maguire has kept his England place despite his struggles to break his way into Ten Hag's line-up, making his first Premier League start of the campaign in Saturday's 2-1 comeback win against Brentford. "It's not my decision whether I start the next game or not," said the defender, who provided the assist for Scott McTominay's winner. "I'm unsure about that. I'm sure in a couple of weeks I'll go back and find out.
"Listen, if you look back on my last 15 to 20 starts for club and country, I would be happy to sit here and say I'm really happy with my performances'. My record under this manager speaks for itself. I haven't started as many games as I'd like, but my win percentage when I've played is ridiculously high.
"And of course, there's times when I can do more and times when I can improve and help the team, but, yeah, I'm just wanting to help the team. I want to help the team get out of this position that we're in at the moment and hopefully, we can do that in the coming weeks."