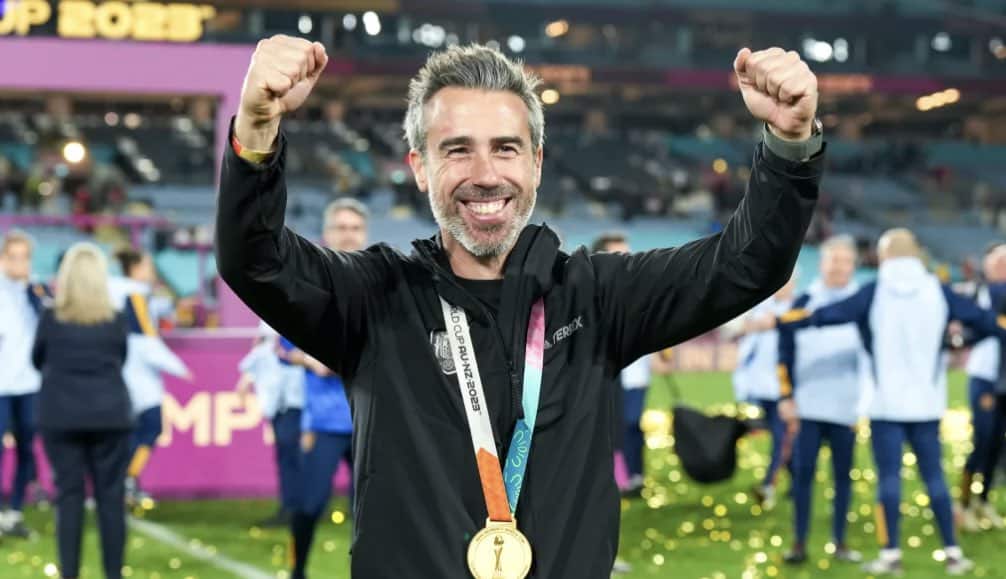 Morocco have confirmed the appointment of former Spain manager Jorge Vilda as head coach of the women's national team.
A statement from the Moroccan Football Federation statement confirmed: "The Royal Moroccan Football Federation contracted the Spanish coach Mr Vilda to coach the women's national football team in the next stage."
The 42-year-old Vilda led Spain to the women's World Cup title with a 1-0 defeat of England in the final. But he was sacked soon after as the nation was rocked by the Luis Rubiales scandal. Vilda also led Spain to the European Championship quarter-finals in 2017 and 2022.
He comes in to replace Reynald Pedros, who led the Atlas Lionesses to their first Women's World Cup in 2023 where they lost to France in the last 16.