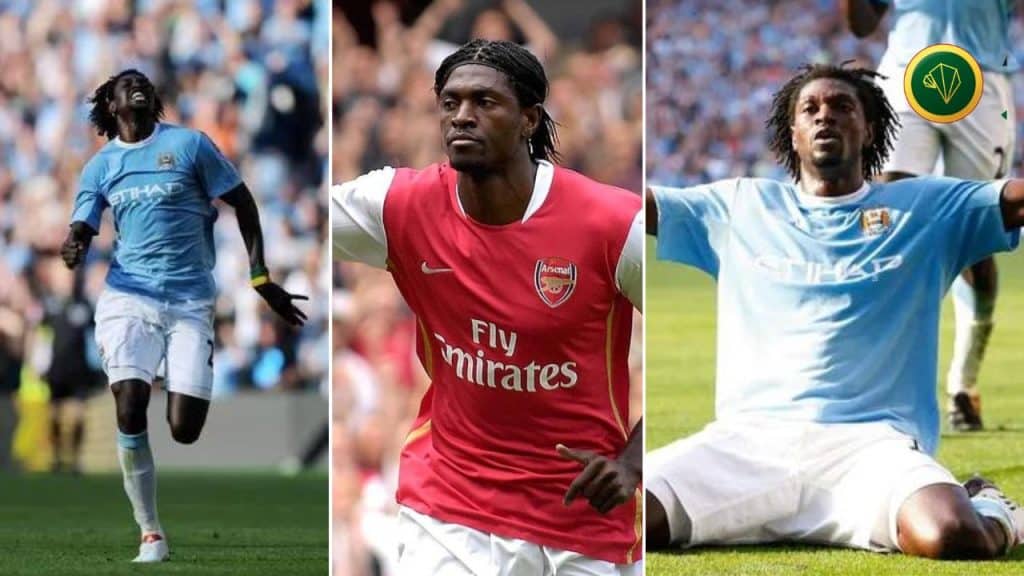 Former Togo striker Emmanuel Adebayor reflects on his iconic celebration against Arsenal while playing for Manchester City in 2009 urging the Gunners' fans to move on from that moment as it is behind him now.
The 39-year old is one of the best-ever African, players to have played in the Premier League.
After three seasons in London, Adebayor who joined Arsenal in 2006 left the club angrily in 2009 as Arsene Wenger had no longer confidence on him.
He then moved to Manchester City and had the opportunity to face Arsenal and scored a goal in Sky Blues' 4-2 victory and went on to race 100 yards to celebrate in front of his former club's fans.
Adebayor was fined £25 000 and slammed with a tow-match ban by the FA that year.
Read more : Liverpool found Mohamed Salah's perfect replacement
Speaking to Sky Sports this week on that moment, Emmanuel Adebayor said : "I think the fans can forget what happened in 2009 when I ran the length of the pitch.
"Today I will make it clear, I don't think any human being would accept it if people were singing about and insulting your family, especially your mother and father.
"I would do anything for my mother and father.
"It's behind me now, I hope it is behind them. We all love football. And every once in a while when they see that celebration on television and social media, hopefully now they can laugh it off and move on.
"That's what I wish for the Arsenal fans and I wish them the best of luck this year."