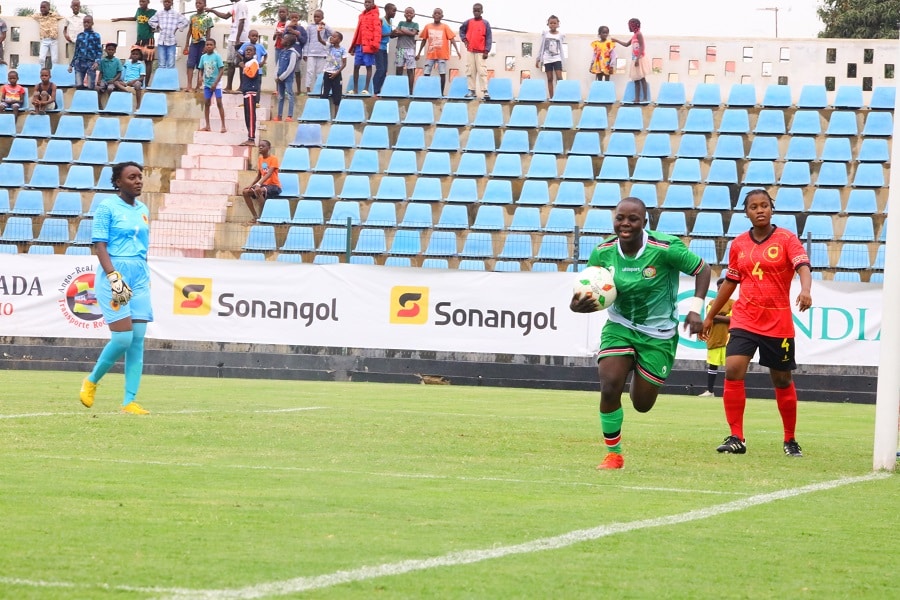 Rising Starlets claimed a 4-0 victory against Angola in the second leg of the FIFA U20 Women's World Cup qualifier, which was played at Estadio 22 de Junho on Saturday.
This win secured an impressive 10-1 aggregate victory for the team. Valerie Nekesa set the tone for the match, propelling the team into the lead with a goal in the 6th minute. Anna Arusi continued the momentum, extending the lead at the 36th-minute mark, ensuring a comfortable 2-0 advantage heading into halftime.
The second half saw Anna Arusi get her brace extending the lead to 3-0. In the dying moments of the game, Charity Midewa netted an additional goal in the 94th minute, solidifying the scoreline at 4-0. Up next, Rising Starlets are set to face either Cameroon or Botswana in the third round of the qualifiers.
Kenya starting XI; Scovia Awuor, Faith Atieno, Mollyne Akinyi, Rebecca Kwoba, Jane Hato, Anna Arusi, Elizabeth Muteshi, Valerie Nekesa, Fasila Adhiambo, Emilly Okute, Rachael Adhiambo. Subs; Purity Awino, Elizabeth Mideva, Susan Akoth, Jerrine Adhiambo, Abskonoita Shihafu, Faith Naliaka, and Charity Midewa.