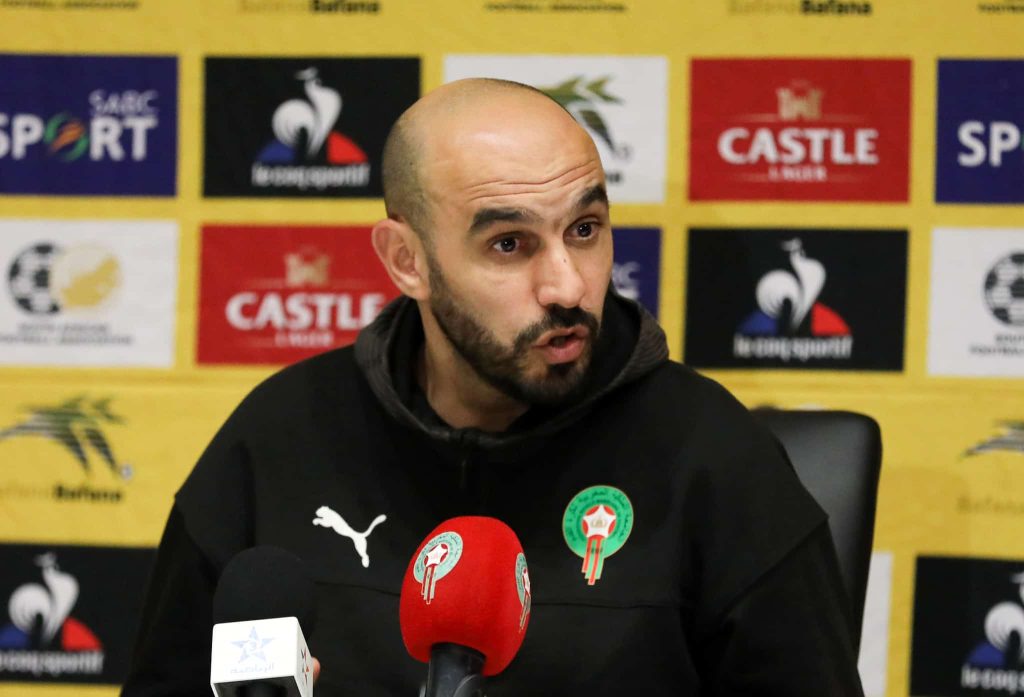 Morocco national team head coach Walid Regragui says his country is not among 2023 Africa Cup of Nations (AFCON) favourites as he admits that many teams across the continent have developped since the 2022 World Cup in Qatar.
After the Atlas Lions reached the semi-finals of the global tournament, becoming the first-ever African nation to reach that level of the World Cup, Regragui said if Morocco did not play at least AFCON semifinals in Ivory Coast, he will resign.
So far, he has changed his mind regarding the difficulty of winning in Africa as Morocco's only Africa Cup of Nations title was in 1976.
Read more : I hope Arsenal fans forget my 2009 celebration – Emmanuel Adebayor
"I made a big mistake during the World Cup, I left with the public saying "We can win everything, if we are not king of the continent we cannot be king of the world", between time I came back to earth a little", Regragui said ahead of Morocco's 1-1 draw againts AFCON host country Ivory Coast on Friday.
"I think it will be very difficult for us to win the AFCON, we will not be favorites. The nations that have not experienced the World Cup [2022] scare me more than the others. But for us, in sub-Saharan Africa, it has always been complicated for Morocco.
"I don't even know if we've ever been to the semi-final in our history but maybe. We have only won one African Cup in our history. The last time we made a semi-final I think I was a player, I had hair.
I apologize to the Moroccan people because I said that if we did not make at least the semi-final [in Ivory Coast] I would leave the selection myself.
"But I think that today there are better teams than Morocco on the continent. A year after the World Cup, many teams have progressed, including Ivory Coast, Egypt, Nigeria and Algeria. Teams that have not been to the World Cup are favorites. We will try to fight and go beyond the first round."