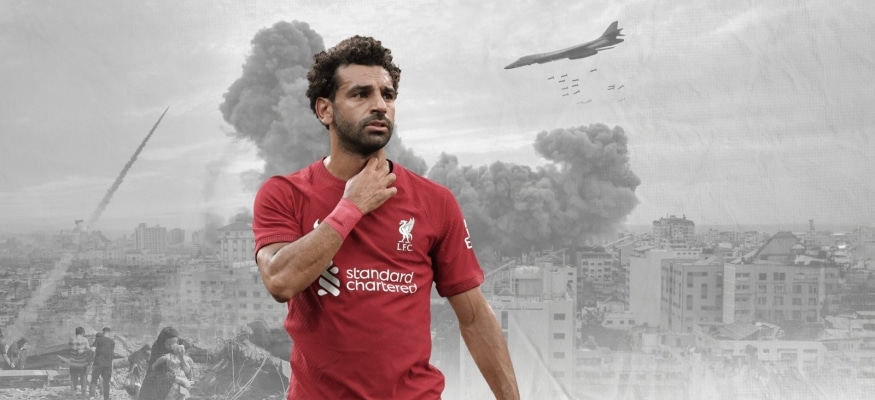 Egypt and Liverpool superstar Mohamed Salah gave his opinion on the Israel-Palestinen conflict which has killed thousands since the new escalation more than a week ago between the two Middle-East countries.
The 30-year old who was under a backlash on social media for his silence since the conflict restarded ahs finally come out of his mutism.
Salah acknowledged that its is difficult to speak in these times as there is sadness amid people but also the fear of being sanctioned by one's club as French side OGC Nice did with Algerian right-back Youcef Atal after the latter showed support for Palestine.
Read more : Rodri snubs Haaland, names his favourite for Ballon d'or 2023
Neverthless, the Pharaoh asked for peace to prevail calling on the world's authorities to find a solution to the crisis.
"It's not always easy to speak in times like this", Salah said in a video shared on his social media.
"There has been too much violence and too much heart-breaking brutality. The escalation in the recent weeks is unbearable to witness.
"All lives are sacred and must be protected. The massacres need to stop. Families are being torn apart. What's clear now is that humanitarian aid to Gaza must be allowed immediately.
"The people there are in terrible conditions. The scenes at the hospital last night were horrifying. The people of Gaza need food, water and medical supplies urgently.
"I'm calling on the world leaders to come together to prevent the further slaughter of innocent souls. Humanity must prevail."