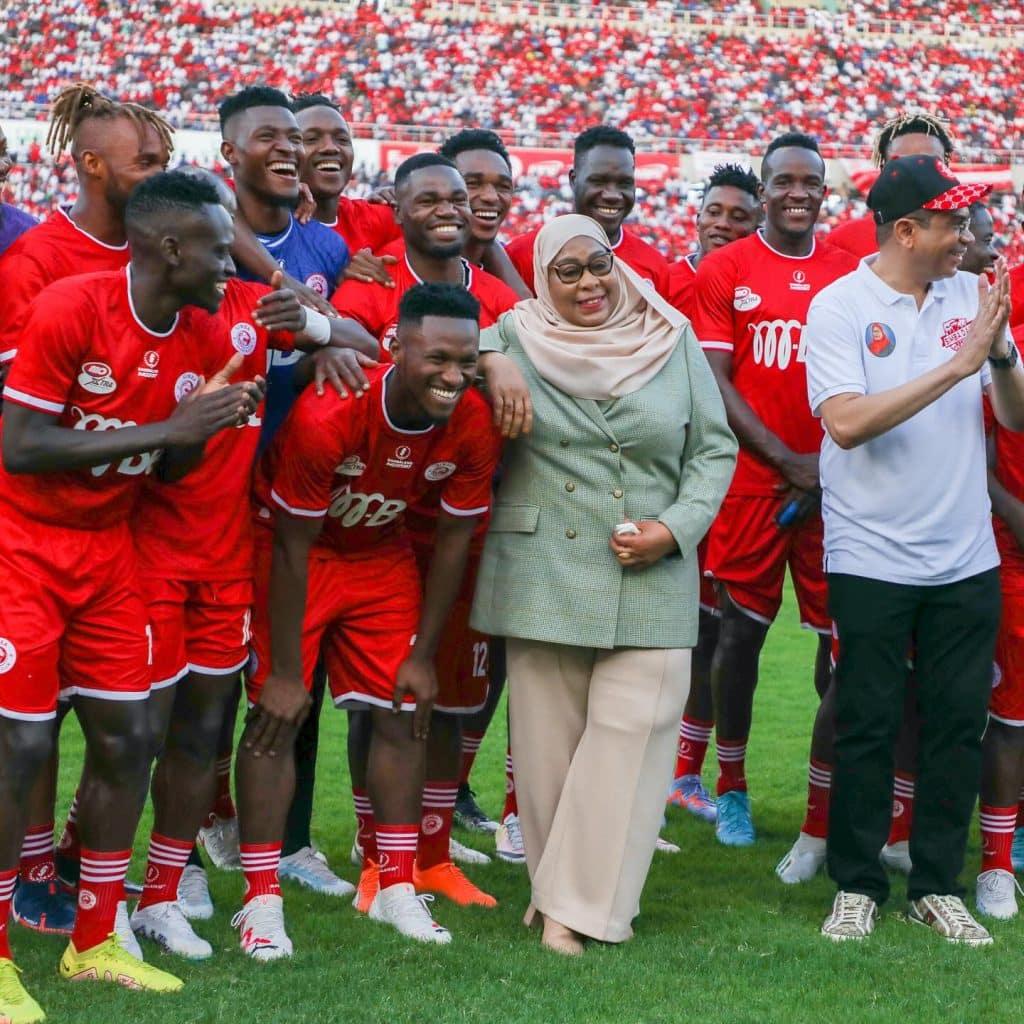 Tanzania President Samia Suluhu Hassan has pledged to buy each goal that Simba SC will score against Al Ahly for 10m/-, as they meet in the inaugural match of the African Football League (AFL) at Benjamin Mkapa Stadium in Dar es Salaam on Friday.
This was disclosed via a post on the club's official and verified Instagram page, which is seemingly another major boost for the players to play their lungs out to score more goals. In another development, Simba's Chairman of the Board of Directors, Salim Abdallah said the AFL opening ceremony will resemble those done to inaugurate the World Cup finals.
However, in his remarks yesterday, Abdallah noted that the opening ceremony itself has never been experienced before, even at the Africa Cup of Nations (AFCON) level. "It resembles opening ceremonies of World Cup competitions…there will be colouring lights that have been brought in to provide an amazing atmosphere, as such people should come in huge numbers to personally embrace the event," he said.
He added that the class of Simba, when it comes to international games, is always at the top level, hence the reason CAF picked the country to host the inauguration of the tournament. "It is a big honour that FIFA and CAF have given us to host the AFL opening ceremony and the first match…I want to assure Simba fans and Tanzanians at large that they will see great football display from their team."
Also, he revealed the team's investor Mohamed Dewji 'Mo' has prepared a lucrative package for the players if they manage to win Friday's game and another package if they eliminate Al Ahly from the contest.
After Friday's game, the two teams will meet again in the second leg match scheduled in Cairo, Egypt on Tuesday next week, as the overall winners progress to the semifinals. According to the available AFL fixture, the final match will be played on November 11th when the new champions of the contest will be crowned for the first time.