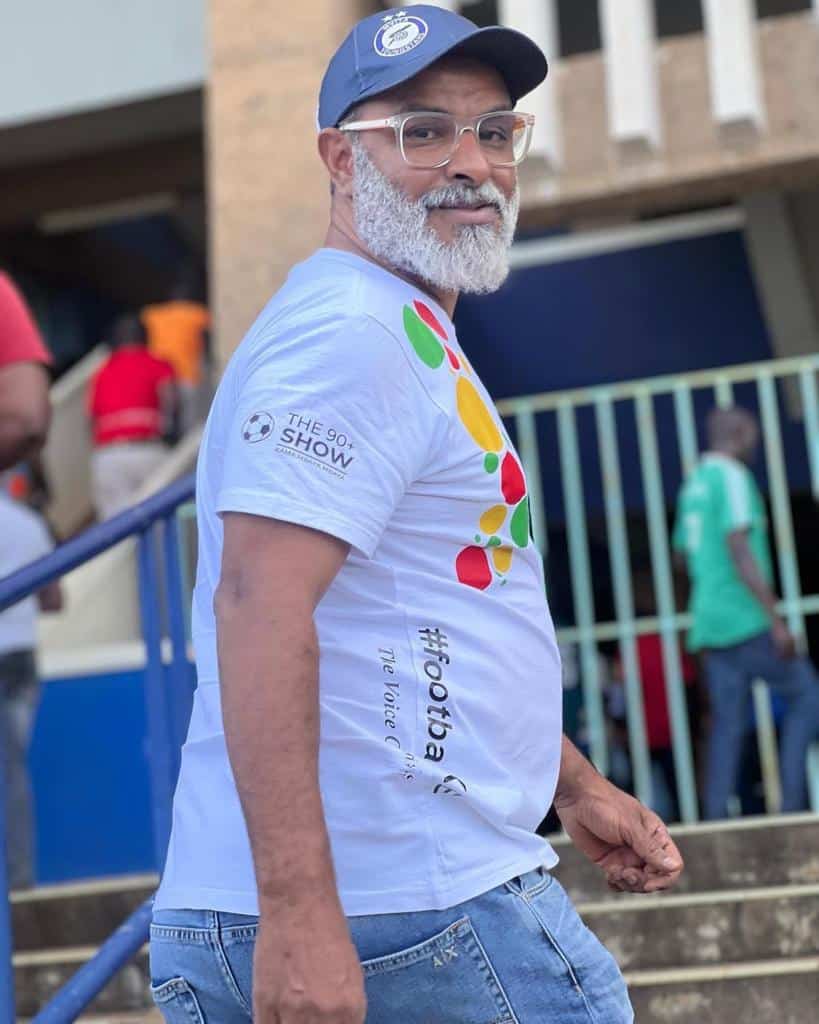 Football Kenya Federation (FKF) Presidential aspirant Taufiq Balala believes Kenyan football can only return to the top if whoever takes charge of the sport starts from scratch.
Speaking for the first time after confirming his intentions to succeed Nick Mwendwa at the helm of the federation during the next elections set for February 2024, the Mombasa-based businessman refused to blame the current regime for the mess that is currently bedeviling the sport in the country and instead said Kenyan football died 30 years ago and can only be resurrected with a total overhaul and fresh start.
"The mess we have in Kenyan football is not because of Nick (Mwendwa) or the past three regimes, the mess we find ourselves in started way back 30 years ago, and the only problem we have is that whoever has been in charge of the federation has failed to clean the mess by starting a fresh," said Balala in a telephone interview.
"Kenyan football needs a fresh start, it needs a total overhaul, we need to change our management style and bring in fresh ideas, even if it means starting the process from scratch the better, we should not be available to start again, because that will be the only way to bring our football back to where we need to be."
He added: "It is very unfortunate that even Tanzania is now better than Kenya in terms of football, I don't want to look down upon Tanzania but putting in mind what we have and what they have, we need to be ahead of them and our teams need to be playing far much better than their teams at the continental stage."
Asked what he will do if he gets elected to run FKF, Balala said: "I have a lot in store for Kenyan football and that is why I have offered myself for the top seat. I have been watching the unfolding and now believe it is time for me to come in and rectify the mistakes."
Balala further said how he plans to use regions in the country to build a strong FKF Premier League with at least a mass following of six to seven teams in the top-flight. "At the moment we only have Gor Mahia, AFC Leopards, and Shabana as the teams with huge following, but this can improve if we take our football to the regions, we don't need to play six matches a week in Nairobi and neglect those in the region," added Balala.
"For example, in Europe, most teams go by their region and that is why they have a huge following, Liverpool comes from Liverpool, Manchester United comes from the City of Manchester, and in Germany, we have teams like Bayern Munich, who are from Munich and many more, it is something that we can introduce in Kenyan football and it will go a long way to boost the game in terms of numbers."
On what he plans to do to bring in sponsorship, Balala said: "Our league currently is unmarketable, you cannot market our league because of its standards, first of all, we will need to put proper structures in place and thereafter when the league becomes marketable, the sponsors will start to come in," adding: "I don't have to advertise my product using a billboard in the bush but will need to advertise my product in the town center for visibility and quick sale so when the product is good for the market you can start thinking of how to bring in partners."
Apart from Balala, others who have shown keen interest in the top seat include former FKF President Sam Nyamweya, former NEC member Tom Alila, Extreme Sports CEO Hussein Mohammed, Bandari official Twaha Mbarak, ex-CECAFA boss Nicholas Musonye, and Gor Mahia CEO Sam Ocholla.