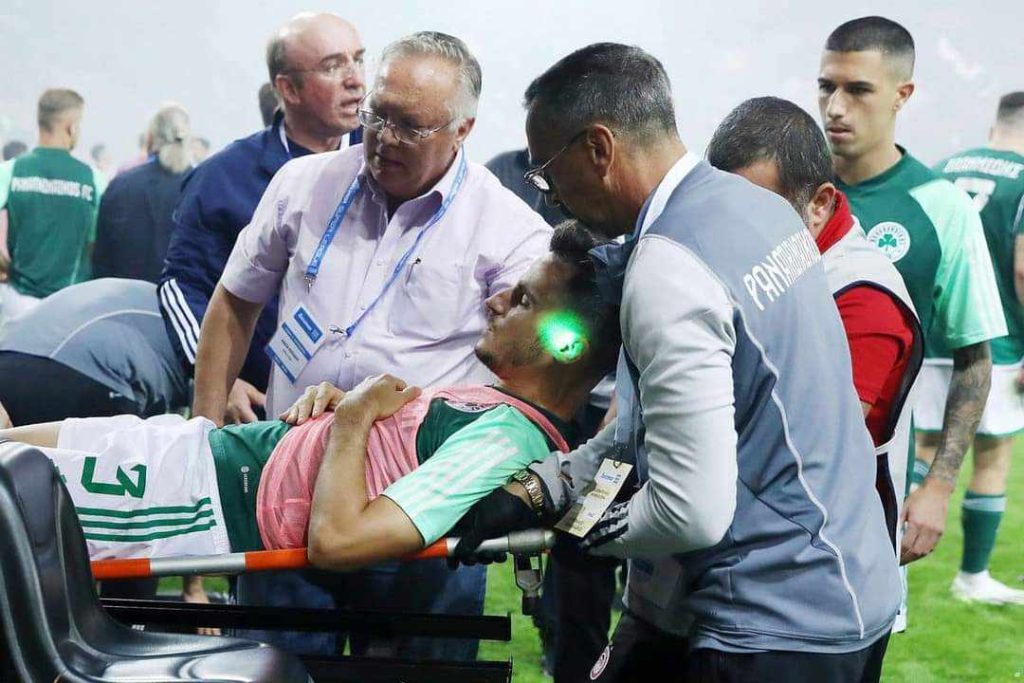 After a player was struck by a fireworks, a Greek Super League match between rivals Panathinaikos and Olympiakos had to be called off on Sunday.
Left back for Panathinaikos Soon after halftime, Juan "Juankar" Carlos was warming up on the sideline when a firecracker struck him, forcing him to be stretchered off the pitch.
At 1-1, the match—which was taking place at Olympiakos' home field—was abandoned.
"The derby … was not completed as there was an interruption in the 50th minute due to an injury to Juankar," Panathinaikos said in a statement.
"A firecracker was launched from the home team's stand and exploded at the spot where the (Panathinaikos) football players were warming up. Juankar fell to the ground in a daze, while he also had a problem with his hearing.
"The game did not restart and the referee closed the match sheet in a match whose fate will be decided in the courts…"
Requests for response from the Greek Super League and the Greek Football Federation were not immediately entertained.
Athens derby games between the two teams have frequently been ruined by violence and crowd disturbances.
In 2019, a Panathinaikos home game versus Olympiakos was called off amid fan violence towards the other team's bench players and police confrontations.
Four years earlier, rioting in and around the stadium as well as flares being thrown into the playing field caused a game to be called off before it ever started.