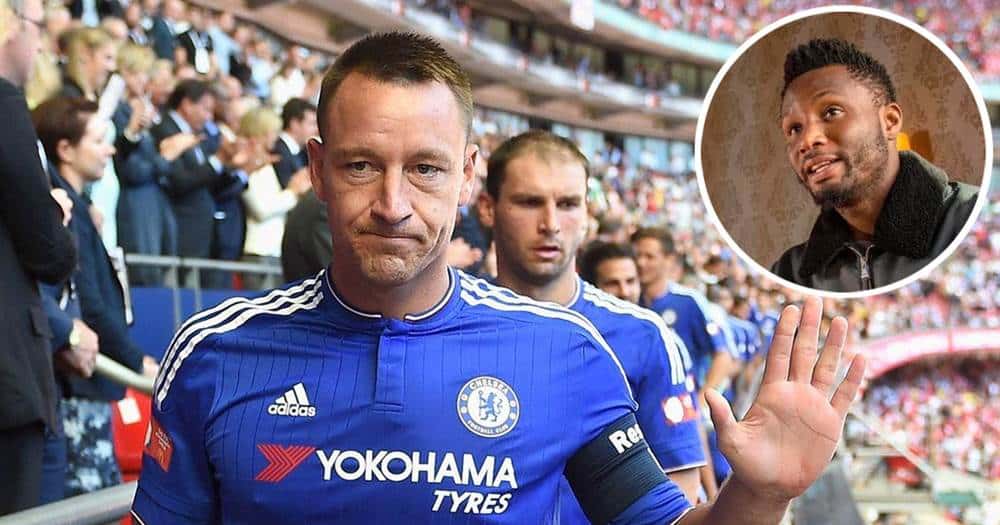 Former Nigeria Super Eagles captain John Mikel Obi has recalled a time with Chelsea and how he goat the trust of former Blues skipper John Terry.
Obi spent 11 years in London donning Chelsea colours from 2006 to 2017 and won everything including the club's first-ever UEFA Champions league title in 2012 against Bayern Munich.
He is regarded as a legend by the club and it fans today for the memories he left in their thoughts.
However, the debuts were not easy for Mikel Obi until a friendly game against AC Milan when he outplayed his opponents including legendary Ronaldinho.
Read more : AFL – CAF delays Wydad vs Eynimba game after flight delay
Obi said he was so brilliant that his teammate John Terry came and asked him to stop dribbling.
"I think it was in the United States we were playing a friendly game against AC Milan [in 2009] and I was feeling the game. I was getting the ball, I was tearing, I was making the passes, everything was going well and I was getting the ball from the keeper like next to the 18-yard box, I was dribbling past the likes of Ronaldinho", he said on "The Obi One Podcast".
"JT [John Terry] came up to me and said, 'mate I think that's enough now, you've had your turn, play simple now', and I was thinking why he would say that to me because I was in the zone.
"After the game I came up to him, I was like but why will you say that to me and he said, 'I was trying to look after you because you do this and you keep doing, it takes one, gets in, goal, and I know you are going to start the season because of the way you've been playing in pre-season'.
"That was probably one of my best seasons under Carlo Ancelotti. Until I got injured I was playing literally every game and that was when we won the double."