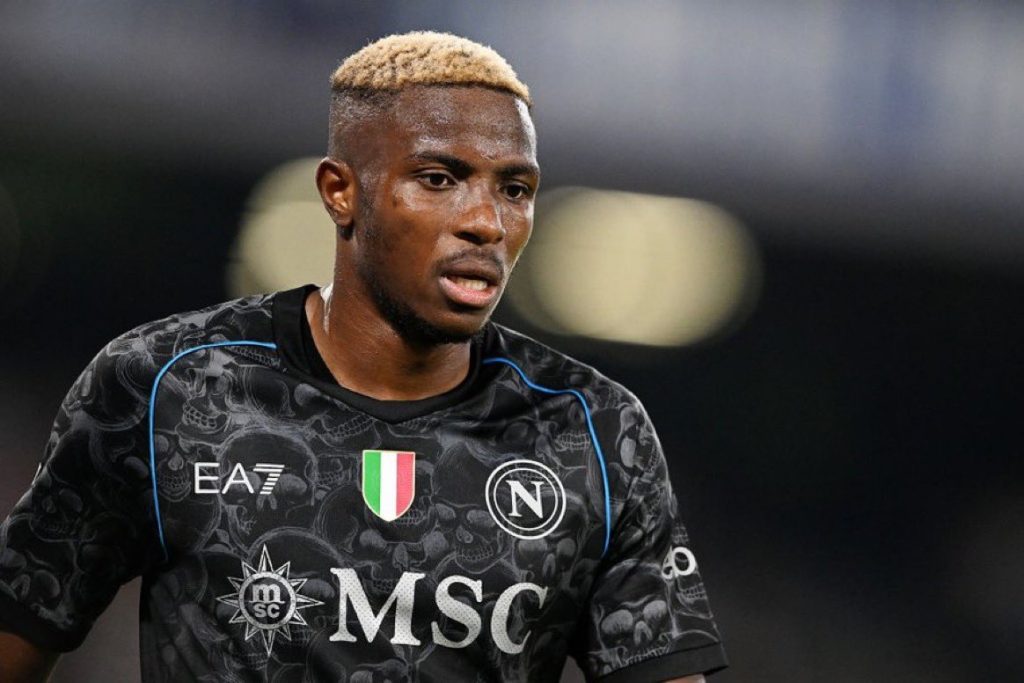 Victor Osimhen, the injured forward for the Super Eagles of Nigeria, has gone home to finish his recuperation.
The dynamic striker was hurt while playing for the nation against Saudi Arabia in a friendly international match in Portugal.
Osimhen travelled to Germany with the club for the UEFA Champions League, but he did not stay with the team; instead, he moved to Nigeria for personal reasons, according to Italian football news source Corriere dello Sport.
" Victor Osimhen was traveling to Frankfurt but not to stay in Germany and obviously not to follow the team to Berlin as some had suspected after the images among the fans in Capodichino. 
The striker took a Tuesday flight to Frankfurt in order to travel to Nigeria for private reasons.
De Laurentiis had already had a conversation with the attacker about it.
As a result, the trip was organised," the article stated.