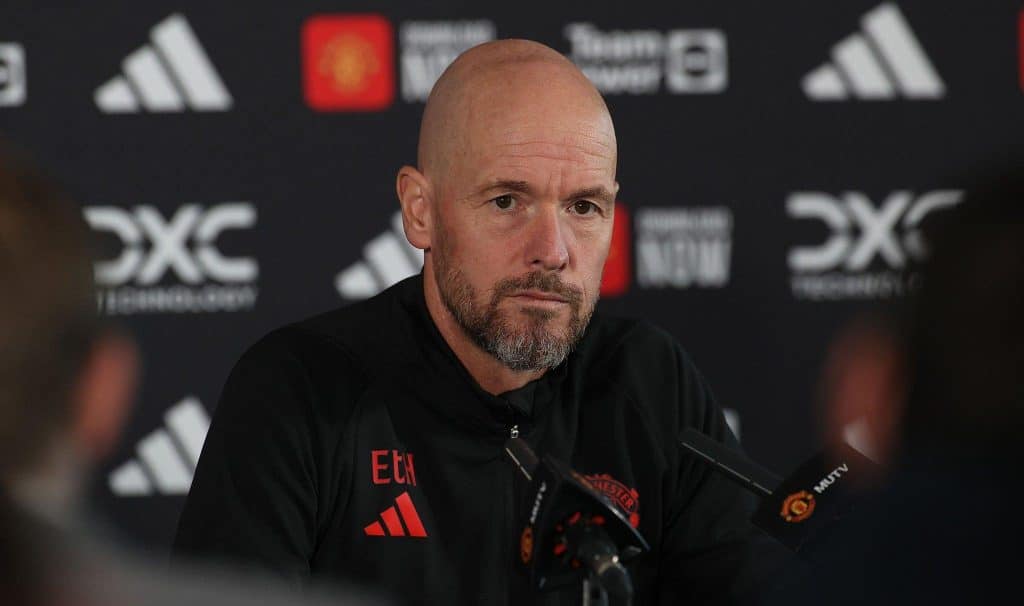 Manager Erik ten Hag stated on Friday that although Manchester United has been patchy and found it difficult to score goals this season, the Old Trafford team is moving in the right way, ahead of their Sunday Premier League clash against Manchester City.
United hasn't looked very good, especially at Old Trafford, where they've dropped their previous two league games and defeated Brentford with goals from Scott McTominay in stoppage time.
However, Ten Hag's team had triumphed in their last three games across all competitions, and the Dutch manager was optimistic going into the encounter against the triple winners.
"We are back where we wanted to be.
"This is a hard team to beat, they find a way to win. So we're going in the right direction," Ten Hag told reporters.
"We have a way to go, I see positives and I also see negatives. We are not consistently in positions at the level we can be where we show in games…. We don't take benefit in the attacking transition moments."
United's inability to score goals has been one of their main problems as they sit ninth in the table. They are the squad in the top half with the fewest league goals, with just 11 to their name.
"At the moment, (we are) six points back (from City) so we have to catch up. We know we have to progress the team, to make developments. It has to do with the cooperation, the movement around it, we have to work on that," Ten Hag said.
"The cooperation has to click, but we showed this week some examples where there are so many overload positions… and we don't net or don't even hit the target.
"We don't have time to train this, we give some coaching and I'm convinced with the quality from our players that they will go and score more goals."
Ten Hag stated that Casemiro is in a "race against the clock" to be healthy, while Aaron Wan-Bissaka has resumed training following a thigh injury.
In relation to Alejandro Garnacho's social media post, in which he included gorilla emojis in a photo with Cameroonian custodian Andre Onana, the club is also in discussions with the Football Association.
"I'm not concerned… but what you see, and I want to emphasise, is that we are united. You saw that with the post of Andre," Ten Hag said.