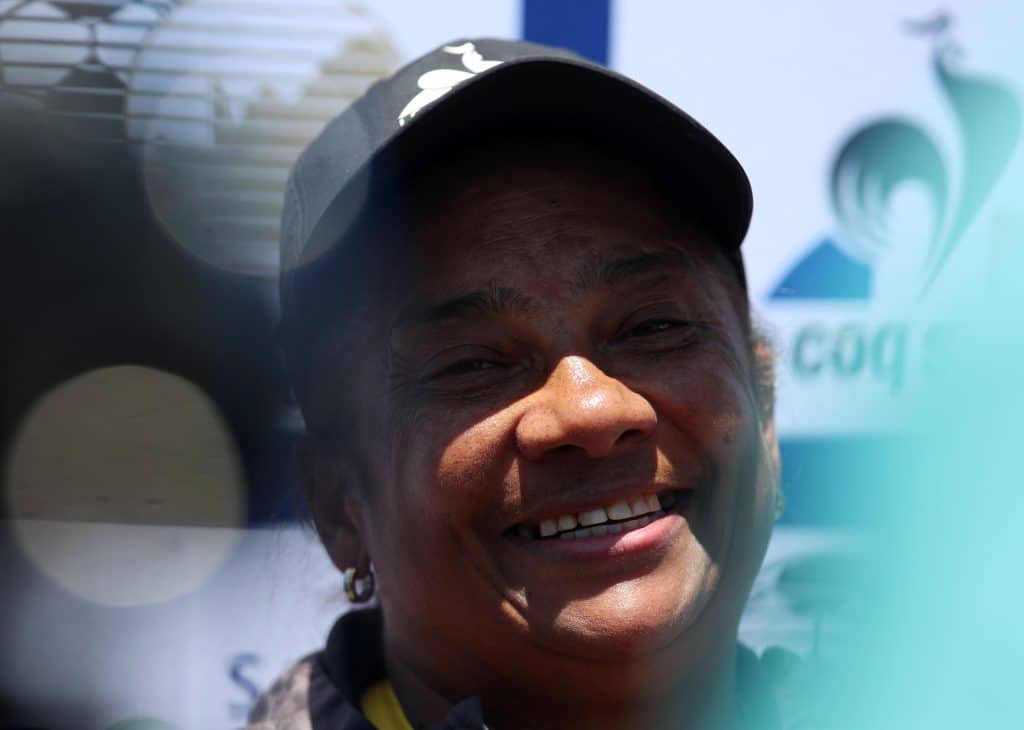 Banyana Banyana coach Desiree Ellis was in a confident mood on Friday as she confirmed the availability of key players for her side's second-leg Olympic Games qualifier against DR Congo.
South Africa managed a 1-1 draw away from home in Kinshasa without their big guns – among them midfielder Linda Motlhalo and striker Jermaine Seoposenwe due to late arrivals But the duo are back for Monday's clash at Orlando Stadium, and Ellis will no doubt count on their experience.
"We have Jermaine, we have Linda, we have Faith [Nokuthula]. Unfortunately, Linda came after our last training session [in Kinshasa], and I had to take care of her wellbeing to make sure, if I do play her then she's not in with a chance of picking up a major injury," confirmed Ellis.
"So, I had to make she has enough rest, and we now have her back. We've also brought in Selana, who had visa issues before we left, so we're a little bit stronger, especially in attack – so that augurs well for us."
The hope now is that Orlando Stadium provides a pitch that is in pristine condition and this, Ellis says, could give them an edge after having to adjust to an artificial surface in the first leg. "Back on the grass turf is good, we had one training session on the turf and I don't think that was enough – it's very difficult to play on turf because the ball bounces differently," she added.
"Being back on the grass will really help us, but I think it will be the same for them as well. We just have to adapt really quickly and make sure we get the early goal and then dictate matters from there."