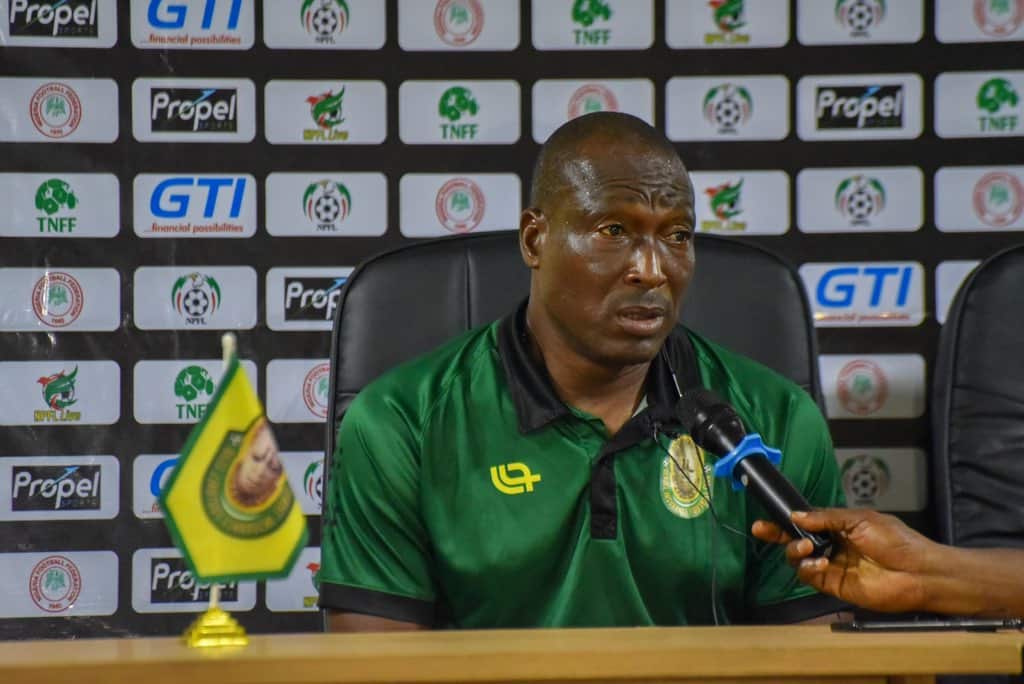 Bendel Insurance Monday Odigie's head coach has blamed their bad run of play on not being well-prepared for the next season.
The Benin Arsenal have been inconsistent since the beginning of the season, and they think that part of the reason for this has to do with their incapacity to replace the players who have left.
"When the league finished, Bendel Insurance was on the continent, so there was no time for a preparatory period which was key to every club's performance.
"We lost players, I think the management can attest to that and why they allow their players to go without new ones coming.
"For every team that is going through a rebuilding process, what you saw today is very evident, the league has a long way to go and we will take it one after the other.
"Not just this game, the last 3 games we played we had problems with attackers not scoring goals.
"We still have another game against Gombe United during the week 
"Bendel Insurance just came from the NNL and is not a large squad, so we will keep going back to correct our mistakes and see how we can bring in quality players as the league goes on.
"We will continue to work hard to correct our mistakes", he said.