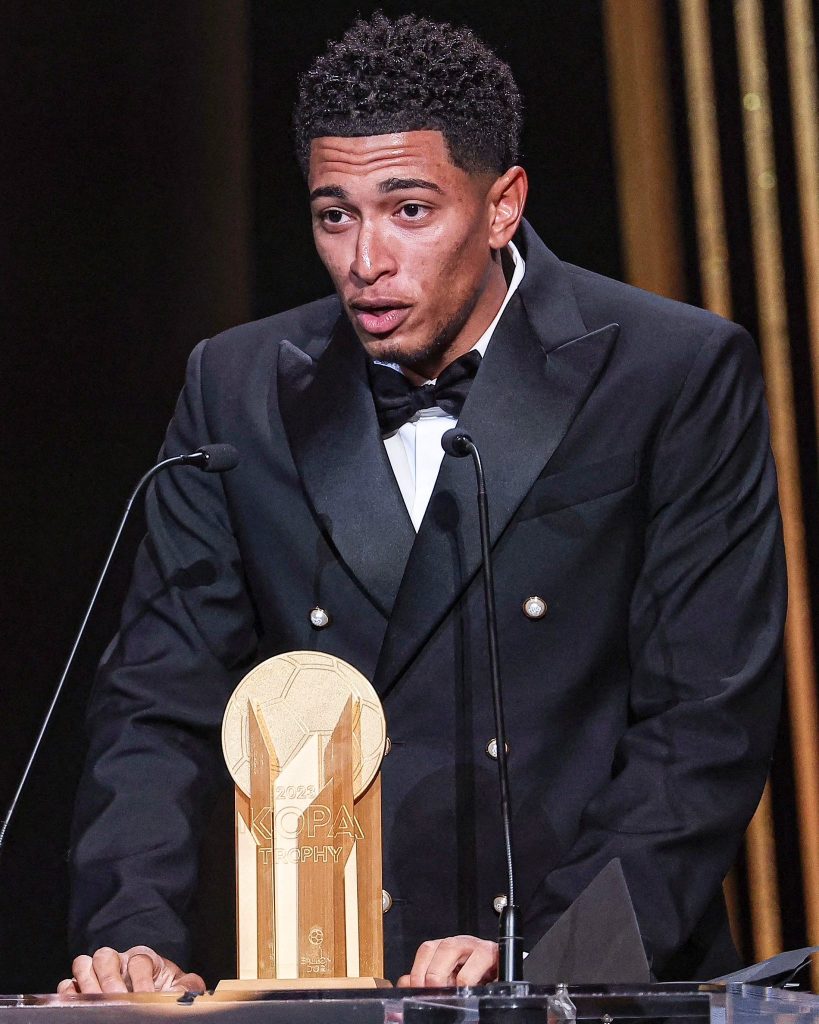 Jude Bellingham, a Real Madrid and England player, took home the Kopa Trophy at Monday's Ballon d'Or event in Paris for being the best under-21 player of the previous season.
The 20-year-old's Real Madrid career has gotten off to an incredible start. After scoring twice in Saturday's 2-1 Clasico victory over Barcelona, he has already scored 13 goals in 13 games for the Spanish powerhouses.
However, the Kopa Trophy honours his efforts from the previous campaign.
Bellingham scored 14 goals in 42 games during his final season with Borussia Dortmund, helping them finish second in the Bundesliga.
Additionally, he assisted England in making it to the World Cup quarterfinals in Qatar.
Bellingham was ranked 18th in the voting for this year's Ballon d'Or, which is recognised as the most prestigious individual prize in football.
He succeeds Barcelona and Spain midfielder Gavi as the winner of the trophy named after former Real Madrid and France star Raymond Kopa.
Former winners of the award include Kylian Mbappe and Matthijs de Ligt.