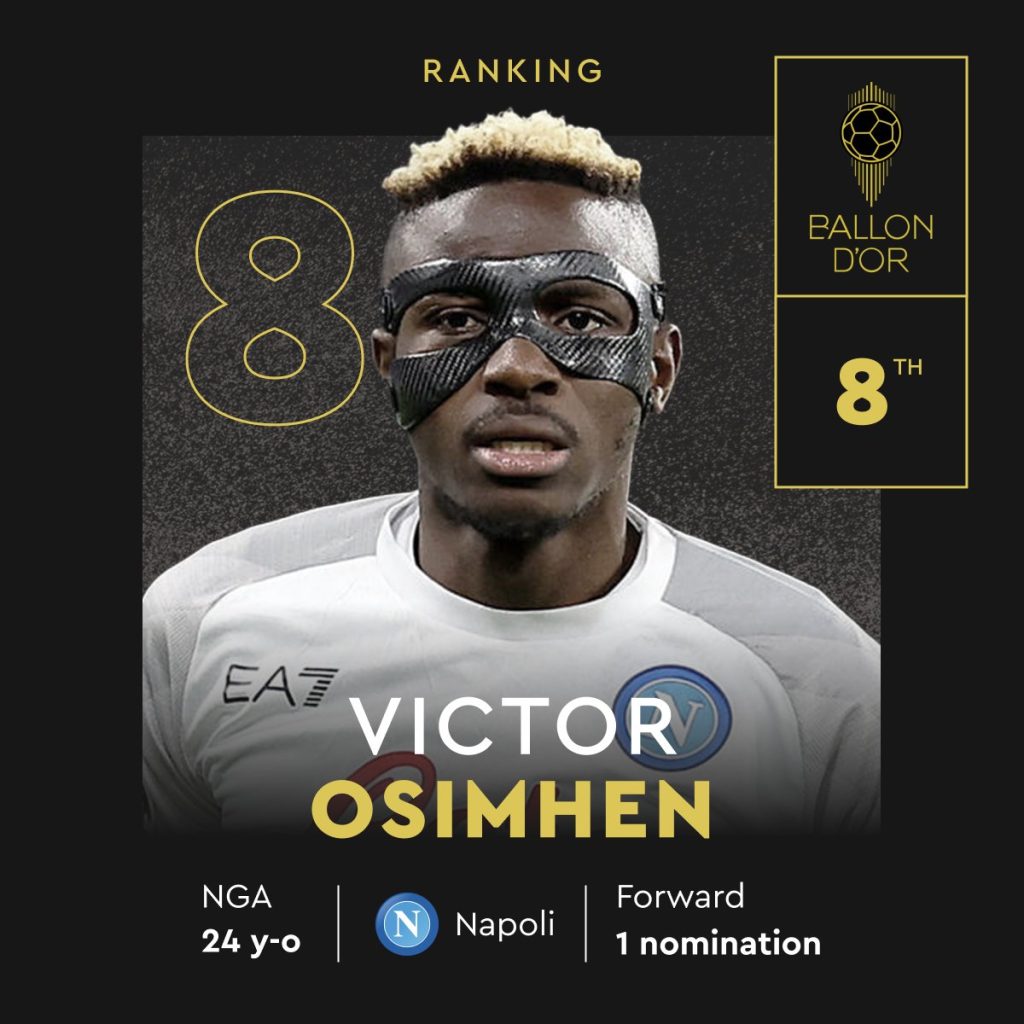 At the 2023 Ballon d'Or in Paris, France, Napoli and Nigerian forward Victor Osimhen, was ranked as the eighth best player in the world.
Being one of the few Nigerians to receive a nomination for the Ballon d'Or, Osihmen went one better by placing in the top 10.
The Italian team won the Serie A championship for the first time in thirty-three years thanks in large part to Osimhen's outstanding play.
Last season, as the Naples squad won the league, he was awarded the Pichichi, the highest goalscorer prize.
In order to become the first African to win the award, the 24-year-old scored 25 goals.