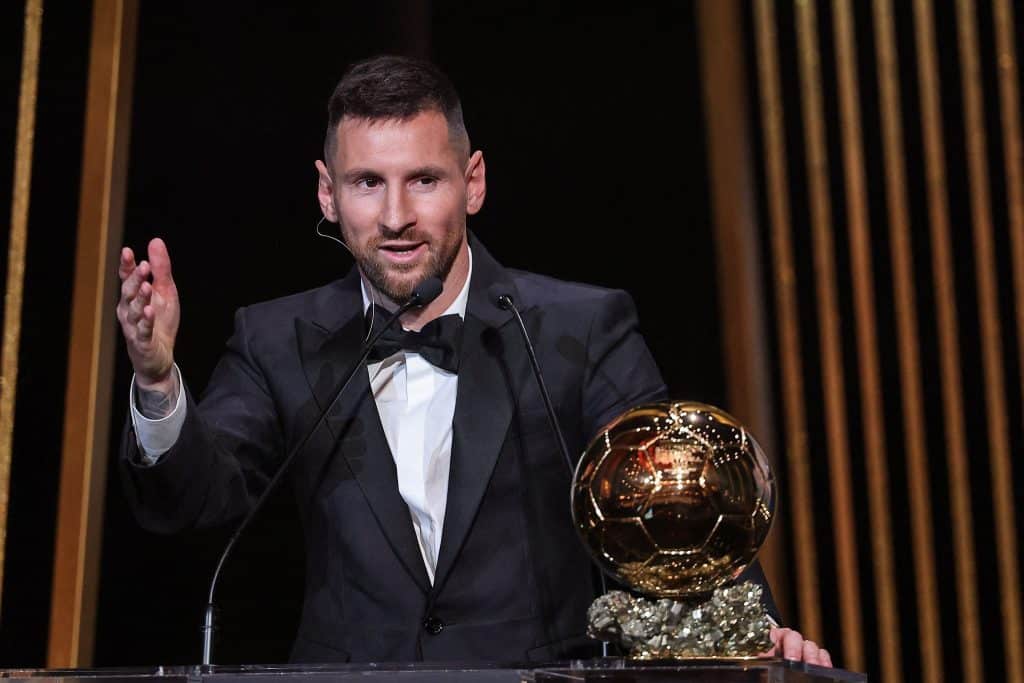 Lionel Messi wins Ballon d'or 2023 ahead of Manchester City star Erling Haaland, France Football reveals tonight in the great ceremony at Théâtre du Châtelet in Paris, France.
By winning the prize in 2021, Lionel Messi, who then had seven Ballon d'Ors, had already established the absolute record in the history of his winners. Two years later, he returned to extend his arms a little more as if to further cover and protect this feat which he now brings to eight.
In competition with the Norwegian Erling Haaland to whom he also recognized the merit of this Golden Ball, La Pulga won mainly thanks to his coronation during the World Cup in Qatar with Argentina. The 36-year-old striker, who narrowly won Ligue 1 with Paris Saint-Germain last season, still scored 16 goals and 16 assists in addition to his 7 goals during the 2022 World Cup in Qatar with Albiceleste.
Read more : Ballon d'or 2023 – Osimhen finish as Arfrican highest ranked player
If his coronation in 2021 had already caused a lot of talk since many saw Robert Lewandowski winning, that of 2023 will be more so, especially since the Norwegian not only achieved the hat-trick like the Pole (the Golden Ball was still awarded over the calendar year) but above all did so from his first season in England. Which is an exceptional performance and which should be rewarded in the eyes of several football fans knowing that the latter has been the number 1 award criterion since 2022. But the World Cup lifted by Messi had its weight in gold. To the great dismay of the former Borussia Dortmund who has at least ten years left to win the Ballon d'Or before hanging up.