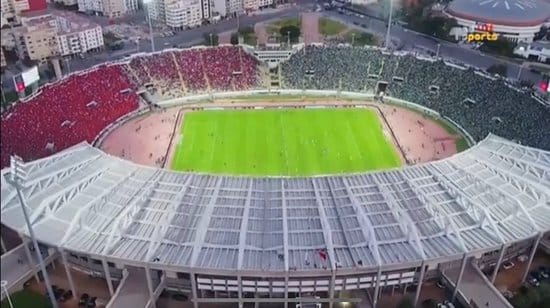 The renowned Stade Mohamed V in Casablanca, which has hosted some of the most significant matches in African football history will hosts the first leg of the inaugural African Football League AFL final.
In its thrilling debut season, Africa's newest continental competition has produced a number of thrilling matches.
On Sunday, November 5, 2023, Casablanca will come alive as the hosts Wydad Athletic Club takes on South Africa's Mamelodi Sundowns in the opening leg of the African Football League Final.
The game will begin at 18:00 local time (18:00 GMT).
In their two-leg AFL semifinal match, the storied Moroccan champions prevailed over Esperance Sportive de Tunis via penalties, while the South African champions Sundowns stunned Cairo by defeating Al Ahly SC in their semifinal match.
The stage is now set for a dramatic battle between two of Africa's best teams to decide who will earn the $4 million first prize and the title of inaugural Africa Football League champions.
The AFL was fiercely contested on the pitch and fervently followed off it by Africa's ardent football fans since it began on 20 October 2023, with a thrilling four-goal thriller in Tanzania's capital, Dar es Salaam, between Simba SC and Al Ahly.
And after some thrilling quarterfinal and semifinal matches, it's Wydad's heart, passion, and grit as well as the style and tenacity of the Sundowns team that have advanced to the grand championship.
Mamelodi Sundowns has already solidified itself as one of Africa's most feared and respected teams after winning the previous six South African league titles in a row.
With 22 Moroccan league titles and three CAF Champions League titles under their belt, Wydad is also African football aristocracy.
Going into the final, there won't be much separating the two teams because they are both eager to become the first in African football history to win the AFL.
Next weekend, in the South African capital of Tshwane, Mamelodi Sundowns will play Wydad Athletic Club in the second leg of the tournament final.