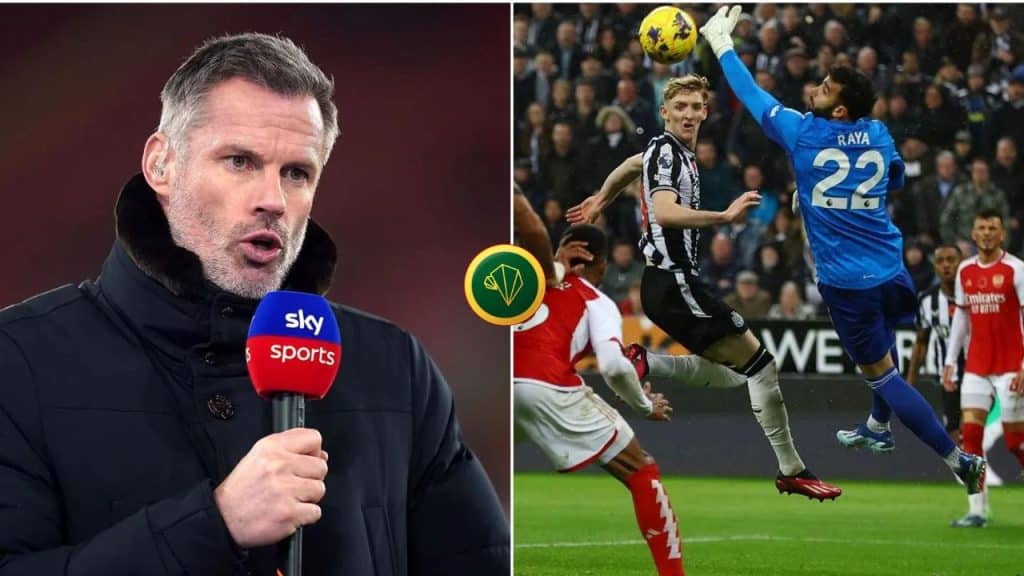 Sky Sports pundit and Liverpool legend Jamie Carragher pinpointed the Arsenal player who helped Newcastle in putting an end to the Gunners' unbeaten run since the start of the season in the Premier League.
The Londoners are no longer unbeaten following their disappointing and controversial defeat to the Magpies on Saturday.
Some believe VAR should have called off Newcastle's winner as the ball was completely out of the line but other are sure that the ball was still on.
The Video Assistant Referee granted Antony Gordon his winner after a long check which got Mikel Arteta angry after the encounter.
Read more : Arsenal's Arteta calls VAR decision to award Newcastle goal 'a disgrace'
However, Jamie Carragher insists Arsenal d'ont need to blame the refereeing decisions in the game but David Raya who committed many mistakes throughout the game.
"Let's not get bogged down in all the VAR stuff because this is a serious problem now for Mikel Arteta. Raya is at fault again. Again, he's made the same mistake like the one he made a few weeks ago in another big game against Chelsea. Then, he got away with it but he hasn't tonight", he said.
"If you look at where the goalkeeper is initially, look at his positioning – he's outside his near post which is fine, he's telling his players to get out and now he just keeps edging and edging forwards. And when the ball is played in, he's further out off his line than he needs to be and it's a recurring theme with this goalkeeper."