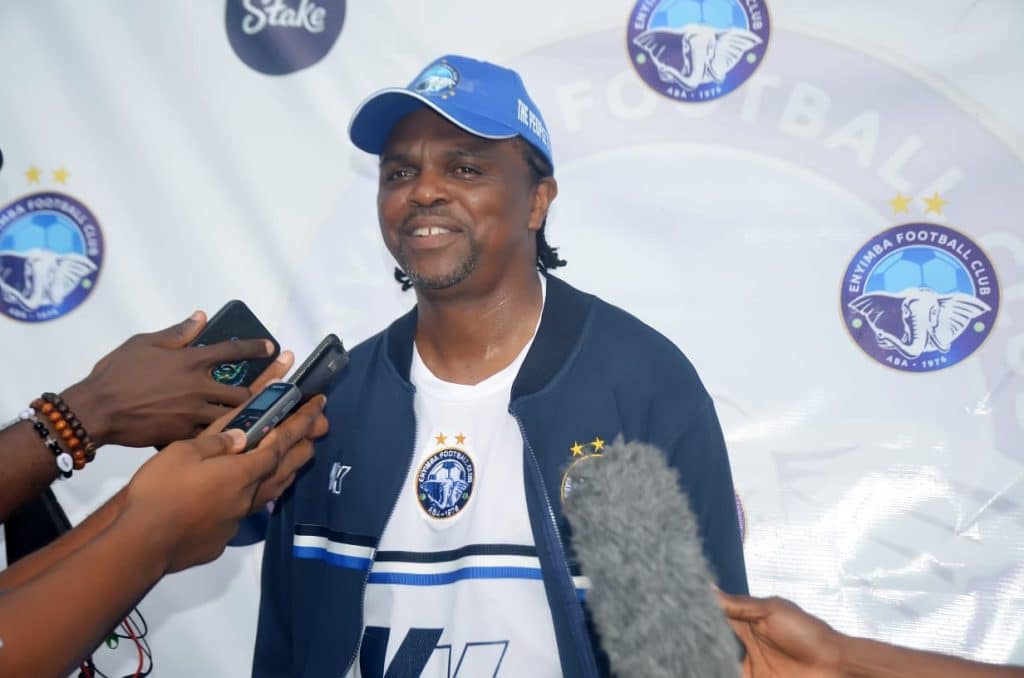 committed to inspiring his players to achieve the best possible outcome and making Enyimba the best club, the club chairman Kanu Papilo Nwankwo, has successfully negotiated a contract with Infinx phone manufacturers to reward players for player of the month and man of the match.
Speaking to Enyimba Media about the thrilling breakthrough in motivation, Kanu stated that his administration continues to place a high premium on the players' motivation and well-being, adding that he is always prepared to see to it that they receive the finest care possible so they can perform to the best of their abilities during games.
"Starting from our home game this Sunday against Kwara United, we would start rewarding man of the match in our games.
"The deal with our partners sponsoring the award will see the winner getting an Infinx phone worth about three hundred thousand naira (N300,000) for every of our home games.
"Same gesture will also be given to the player that will emerge as the player of the month every month.
"We would continue to motivate the players with the best standard practice as is obtainable in Europe.
"The team has gone through some patch parts in the past weeks but with the away draw in Kaduna against Niger Tornadoes, they boys need all the motivation to get the job done against Kwara United in Aba and that's what we are doing.
"The result in Kaduna was a good reaction to what happened in the continental games and with this kind of push the the boys can get us back to the continent with a good run in the league this season.