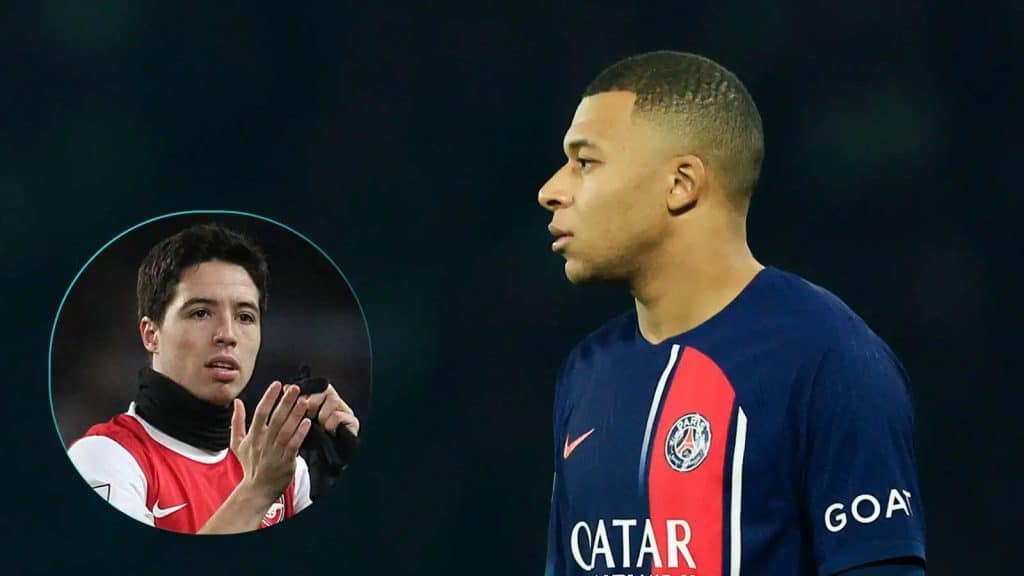 Former Arsenal and Manchester City midfielder Samir Nasri urges Kylian Mbappe not to leave Paris Saint-Germain amid rumors linking him with a move to La Liga giants Real Madrid.
The 24-year old's contract is running out in June 2024 with PSG and he is yet to extend it.
According to French media reports, seeing Mbappe sign a new contract extension is not completely ruled inside Paris Saint-Germain offices.
However, Kylian Mbappe is showing no sign of a player who wants to stay and with January looming up in the corner, he will have the power to discuss with his future club as he will be a free agent six months later.
Read more : CONFIRMED – Man United's final decision over Erik ten Hag's future revealed
But according to former France midfielder Samir Nasri, the 2018 World Champions should not leave PSG where he can write history for a club where it is already done.
"Yes, even in world football. If he leaves, it will leave a hole, but with the budget, they will be able to recruit other players – who will not be Mbappe, that is clear," the former Gunner told JDD via Le10Sport.
"But today, he has such importance, whether in the French team or with his club. Already two years ago, I said he was the best player in the world. I still think so.
"He's from the Paris region: I, in his place, I would stay at PSG, instead of going to [Real] Madrid, to win the fiftieth Champions League for Real.
"If [Marseille] had been owned by Qatar when I was at the club, I would never have left. I think it is better to be the king in your village."