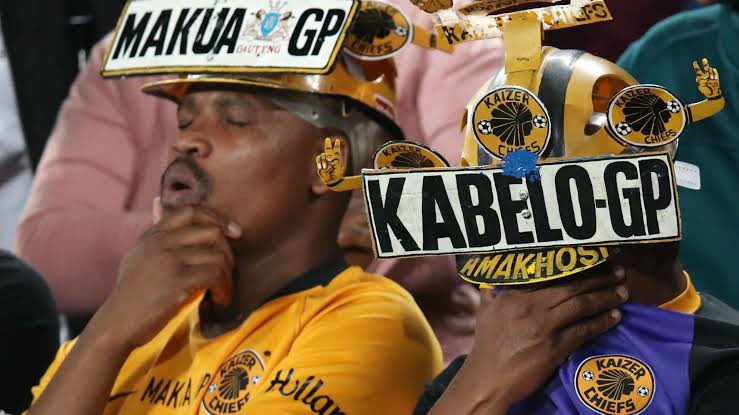 As a consequence of unacceptable behaviour by some of the supporters at recent Kaizer Chiefs matches, the Premier Soccer League has issued a total ban on fans attending Amakhosi's next fixture against Cape Town Spurs on November 8.
A statement on Chiefs website said: "Consequently, the match at FNB stadium will be played behind closed doors, with only players, technical staff, match officials and stadium security permitted entry," adding: "This situation is regrettable on a number of levels. Firstly, it deprives the multitude of Amakhosi Faithful, who back the team through good and bad times, from turning out in large numbers to express their solidarity with the team they love, playing the game they love to watch.
"Secondly, it also denies the players the support and motivation provided by the atmosphere created by the legions of well-behaved fans that regularly attend games in person to cheer the team on. In addition, it reflects unfavourably on the reputation of the Club, which stands for Love & Peace and prides itself on upholding the spirit of sportsmanship, both in victory and defeat."
The statement continued: "Unfortunately, the Club has also incurred substantial and unnecessary fines as a result of these incidents. Decisive action has been taken and criminal charges have been instituted against those who have been identified to be responsible for this unacceptable behaviour in the games at Mbombela Stadium against TS Galaxy, Peter Mokaba Stadium against SuperSport United and FNB Stadium against AmaZulu. The culprits will be facing charges of public violence and malicious damage to property.
"We have shared pictures and video footage with the law enforcement agencies and we expect arrests soon. We are thankful to our stakeholders who have assisted in identifying these perpetrators. We trust these fans are dealt with harshly so that this can send a strong message to other fans who come to games to cause destruction and harm at our football matches.
"We acknowledge all our supporters who have come to the stadium and left peacefully and did not allow their feelings to manifest in unruly and violent behaviour. We encourage them to continue conducting themselves like true Amakhosi supporters and help ensure the safety of all other supporters in the stadium around the country.
"The football family is working together with a steadfast commitment to eradicate these deplorable incidents of public violence from the game, and make our football stadiums safe and secure for families, including women and children, to attend without fearing for their wellbeing."