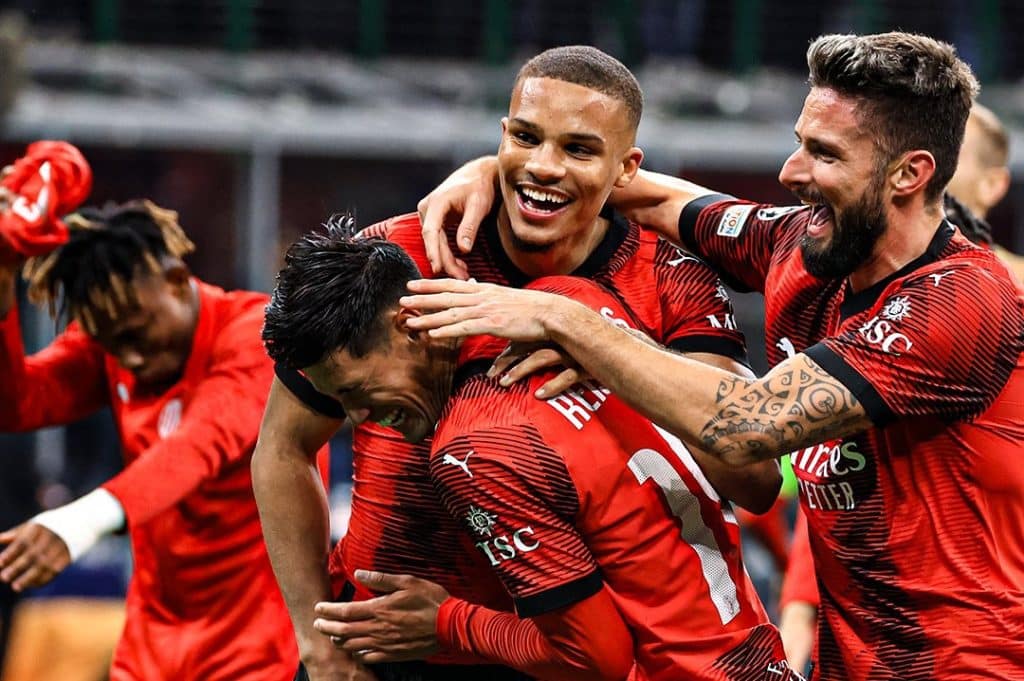 In a thrilling match on Tuesday, AC Milan defeated Paris St. Germain 2-1 at home in Champions League Group F thanks to a strong header from Olivier Giroud early in the second half.
This was the Italian team's first victory in the competition this season.
Milan Skriniar, a former Inter Milan defender, had given PSG the lead, but it was short lived as Rafael Leao scored an incredible equaliser and Giroud completed a crucial victory just after halftime in front of 75,649 spectators at the San Siro.
Milan is now in third place with five points after four games, one point behind PSG in second place with six.
After defeating Newcastle United, who are currently in last place with four points, 2-0 at home on Tuesday, leaders Borussia Dortmund now have seven points.
The San Siro game featured end-to-end action at a fast tempo in the first half.
Although the second half saw an inevitable slowdown in speed, it was still an exciting contest that Milan had to hang on for as PSG increased their pressure.
After trailing in a Champions League match for the first time since defeating Real Madrid in 2009, Milan emerged victorious.