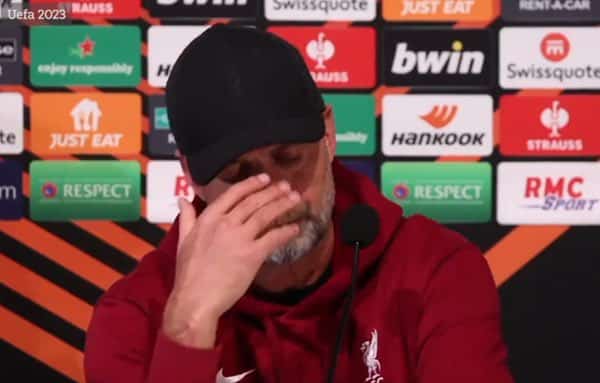 Manager Jurgen Klopp stated that Liverpool was not at their best in almost all of the pivotal moments during their 3-2 Europa League loss to Toulouse on Thursday.
With two games remaining, Liverpool leads Toulouse by two points in Group E with nine points from four games, having defeated the French team 5-1 at home last month.
"It was well deserved to lose because they won pretty much all the decisive challenges, battles," he told reporters.
"We have too many situations where we should have won the ball but we didn't."
Following Sunday's draw against Luton Town, Liverpool had experienced two disappointing outcomes in a row.
However, Klopp insisted that his squad had not lost motivation.
"No, I am not concerned. In the end, we were intense – we threw everything in," he added.
"But the problem is in a football game you have to make the decisive things in the right moment to do them right.
"We cannot concede the goals we conceded again."
Due to a handball, Liverpool midfielder Alexis Mac Allister was denied a late equaliser; Klopp challenged this judgement with the referee.
"I only saw the video back now and for me it's not a handball," Klopp said.
"The ball goes to the chest and then I don't see a contact with the arm, to be honest. Maybe they had a different picture than I had."
Despite the defeat, Liverpool still top Group E with nine points from four games while Toulouse moved to second place with seven points.