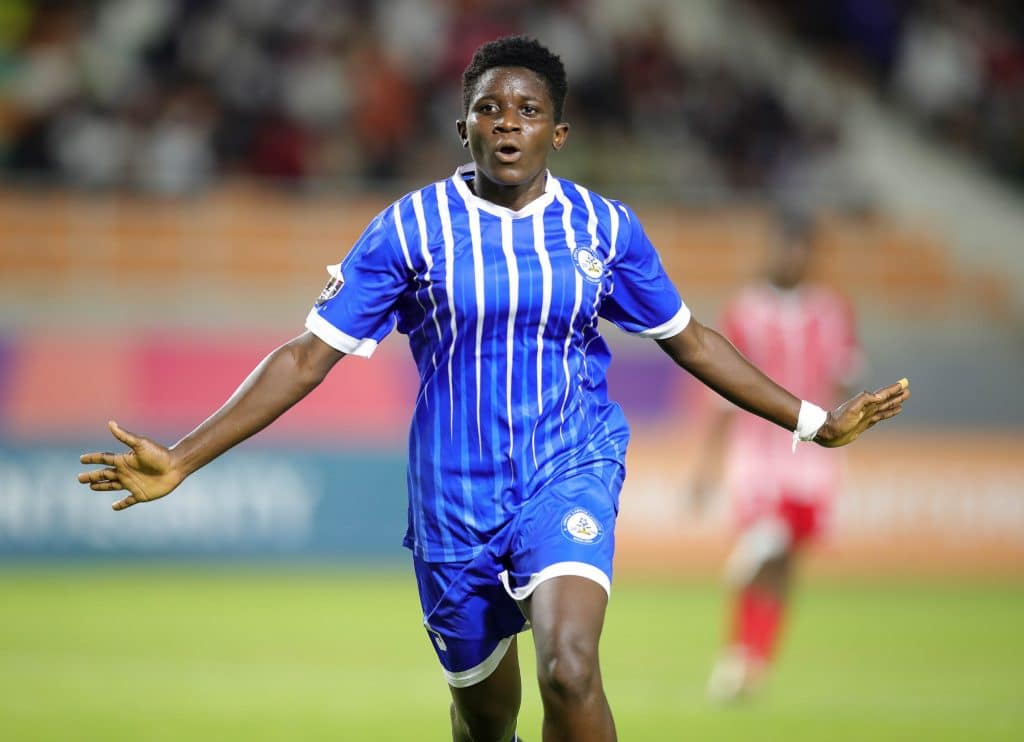 Ghana's Ampem Darkoa booked a historic semi-final spot in the CAF Women's Champions League after a convincing 3-1 victory over Huracanes in a final Group B match at the Amadou Gon Coulibaly Stadium in Korhogo on Sunday.
A brace by Tracy Twum along with a late strike by Yanyimaya Gnabekan meant the Ghanaians secured a place in the last four on debut, an impressive feat for the debutants in the competition. Not only did they qualify for the semi-finals, but the Ghanaians finished top of Group B with a better goal difference over defending champions AS Far, who also progressed on the last day of the competition in San Pedro.
Darkoa coach Joe Adarkwa said after the game: "We achieved our first goal, which was to be in the semi-finals. Whatever happens, we will finish the competition with our heads held high. We are aware that the team we are going to meet is a strong team but, we will work hard to win the game."
Read Also: AS Far defeat AS Mande to book semi-final spot against Sundowns
Meanwhile, Huracanes coach Severino Beseku Rondo said: "Mentally, we took a hit from the start of the match. We had a tactical plan to press them very high. It did not work. We will go back home, work, and come back stronger next season."
The impressive fete means Darkoa will face Sporting Casablanca in the semi-finals on Wednesday.